Order Flowers now for guaranteed delivery before Keven's visitation.
Keven Wayne Irvin
Keven Irvin, 58, of Dumas passed away Monday, December 31, 2018. Funeral services are scheduled for January 2, 2019 at 2 o'clock in the afternoon at Temple Baptist Church in Dumas with Brother Chris Fobbs, pastor of the church presiding. Interment will follow at Northlawn Memorial Gardens Cemetery. Arrangements are entrusted to Morrison Funeral Directors. Keven was born June 4, 1960 in Amarillo, TX to Gayle Funk and Joe Irvin. After graduating high school, Keven married his high school sweetheart, Belinda Love on August 11, 1979. They made Dumas their home and raised their family there. Keven worked at S.B. Foot Tanning for 21 years and then went to work for Moore County Sheriff's office where he was a jailer for 11 years. When he wasn't preparing for Christmas, Keven loved to go camping, fishing, and would take the family on many trips to Red River. He enjoyed sitting around a 'large' campfire the most. The light of his life became his granddaughter, Aaliyah, whom he adored. Keven was a member of Temple Baptist Church in Dumas and will be fondly missed by all who knew and loved him. He was preceded in death by his daughter: April Washington; his grandparents: Bo and Ruth Noble and Alvin and Clara Irvin. Keven is survived by: his wife: Belinda of the home: son: Kris Irvin and wife Nanette of Round Rock, TX: granddaughter: Aaliyah Washington of Royal Oak, MI, mother: Gayle Funk of Amarillo, brother: Guy and wife Hollie Irvin of Abilene, TX; sisters: Sabrina and husband Cecil Gipson of Dumas and Renae and husband Kendall Miller of Amarillo, TX. He is also survived by many numerous aunts and uncles, nieces and nephews.
To plant memorial trees or send flowers to the family in memory of Keven Irvin, please visit our flower store.
---
Guestbook
A photo was added for Keven Wayne Irvin
Beeson - Morrison Funeral Directors May 18 2021 12:00 AM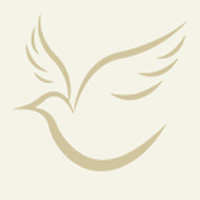 Belinda, I'm saddened to hear of Kevin's passing. I think of our days from Cub Scouts in grade school, through our high school days, and have nothing but memories of remember what a nice guy he was. I also remember when you started dating and how happy he was! God bless you and your family.
Tim Thompson Jan 19 2019 12:00 AM
my heart and prayers goes out to the family.
vickie howarton smith Jan 1 2019 12:00 AM
Belinda and family, I am so sorry to hear about Kevin, I have known him all of my life, I will be praying that God will wrap his arms around you and comfort you, I love you all. Linda Boyett
Linda Boyett Jan 1 2019 12:00 AM
Even though I have been gone from Dumas 16 years, I treasure and remember the loving friendship and Tupperware parties with each of you. My advice from experience is grieve-as-you must, not-as-others will tell you is right, wrong or indifferent. Hold tightly to God's unchanging hands and let Him direct your pathway; not pathways because each has their own to travel. God bless! Jackie
Jackie R. Sheldon Dec 31 2018 12:00 AM
Kevin will be greatly missed. He was a good Christian man. He an April have lots to catch up on. My thoughts and prayers for all the family who miss him already.
Mike Funk Dec 31 2018 12:00 AM
We are sorry for your loss. Keven was always smiling and loved his family so much! We were so fortunate to have known him and loved him. You are all in our thoughts and prayers.
James and Vona McKinley Dec 31 2018 12:00 AM
Belinda and Family, Ronnie and I were so sorry to hear about Kevens passing away. Our prayers are with each one of you during this difficult time . Sorry we wont be able to attend the funeral were in Dallas. We Love Yall, Ronnie and Brenda Hammer
Brenda Hammer Dec 31 2018 12:00 AM
I will miss my sweet cousin
Shelly mcclure Dec 31 2018 12:00 AM
Wish I could be there. Love to you all
Sheri Schmidt Dec 31 2018 12:00 AM
Show More Entries