Order Flowers now for guaranteed delivery before Lawana's visitation.
Lawana F. Kruger Floyd
Lawana F. Kruger Floyd, 93 formerly of Dumas, passed away on Tuesday, August 18, 2020. Graveside services will be held at 10 oclock in the morning on Saturday, August 22, 2020 at Dumas Cemetery with Pastor Johnny Widener officiating. Arrangements are entrusted to Morrison Funeral Directors. Lawana was born on July 24, 1927 in Durant, OK to August and Mamie Kruger. She married Lester "Chock" Floyd on June 30, 1945 in Durant, OK. Shortly after their marriage, the couple moved to Dumas where they would raise their family and make their home. Lawana was an excellent homemaker for her family who were very important to her. She also enjoyed sewing. Lawana and "Chock" were avid supporters of the Demons and the Demonettes. She was a member of the Bible Baptist Church in Dumas and will be missed by her family and friends. Lawana was preceded in death by her parents, husband, Lester "Chock" Floyd; son: Jerry Floyd; granddaughter: Holly Floyd; three sisters: Wilma Murphree, Louise Morton and Helen Kruger; brother J.L. Kruger. Lawana is survived by her children: Linda K. Janow and husband Jim of Amarillo, TX and John Floyd and wife Jan of Dumas, TX; grandchildren: Todd Walls, wife Michelle and their children, Madi and Matthew of Amarillo, TX, JaKayla Jeanes and husband Kevin of Amarillo, TX, Drew Floyd, wife Megan and their children, Krue and McKrae of Creston, IA, Ryan Floyd of New Braunfels, TX, James Janow, wife Jeni and their children, Jamie and Justin of McKinney, TX, Leslie Johnson, husband Dean and their children, Rance and Lauren of Sudan, TX, Brandi Chisolm Egizio and husband Chris of Georgetown, TX and Heath Chisolm and wife Amanda of League City, TX; 5 great great grandchildren; brother: Don Kruger of Durant, OK and sister Dean Downs of Durant, OK. The family suggests with gratitude that memorials be made to Cystic Fibrosis Foundation at www.cff.org
To plant memorial trees or send flowers to the family in memory of Lawana Floyd, please visit our flower store.
---
Guestbook
A photo was added for Lawana F. Kruger Floyd
Beeson - Morrison Funeral Directors May 18 2021 12:00 AM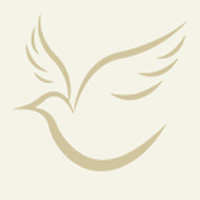 John, Jan and all the Floyd and Kruger Families, I am so very sorry you lost your precious momma! My heart breaks for you! I know you have all been very blessed to have her in your lives. She and Chock have been part of my family since before I was born. I loved them dearly. She was one of the sweetest ladies I was blessed to know. I know that she, Chock, Jerry and Holly Ree are still having a beautiful reunion, as well as many others. I will be keeping you all in my thoughts and prayers! Love you!! Kelly & Kelly
Kelly D Voos of Christiansted Aug 21 2020 12:00 AM
To Lawana's Family, She was such a precious lady. I am so sorry for your loss but rejoice that she is with her Lord and so many other loved ones now. I know she will be missed greatly. I will be lifting you up in my prayers.
Kimberly Roberts of Amarillo Aug 20 2020 12:00 AM
I remember as I was growing up Daddy and Mother, Jack and Ima Jean Green were good-friends with the Floyds as Daddy sold cars in his spare-time from Shamrock Oil and Gas for Chock. They thought a lot-of-the Floyds. May God bless each and every one of you in this-time. Grieve-as-you must; not-as-others will tell you is right, wrong or indifferent. Cling tightly to our-Lord's unchanging and unfailing hand, He will never leave-you or forsake-you. You are not-orphaned as He will complete the void-spots.
Jackie Green Sheldon of Stillwater, Oklahoma Aug 20 2020 12:00 AM
She was a very special lady, how wonderful to know she is home with Jesus and so many loved ones.
Trudy Gillespie Aug 19 2020 12:00 AM
My condolences to the family of Lawana Floyd. What a wonderful lady. May God keep His loving arms around each and every one of you on this journey of grief. Jerrie Howe
JERRIE HOWE of AMARILLO Aug 19 2020 12:00 AM