Order Flowers now for guaranteed delivery before L.C.'s visitation.
L.C. Burkett
L. C Burkett, 80, of Sunray, passed away Monday, April 15, 2019. Visitation will be held from 6:00 to 8:00 in the evening on Thursday, April 18, 2019 at Morrison Funeral Directors in Dumas. Arrangements are entrusted to Morrison Funeral Directors. A private graveside service will be held. L. C. was born May 29, 1938, in rural Sunray, TX to Levi Calloway and Lorene Henry Burkett. He lived in Sunray all his life. He owned and operated Burkett Drilling since 1963. On January 13, 1964 he married Carla Redwine in Greenwood, AR. L. C. was a very hardworking man who loved his family, especially his grandchildren and great grandchildren and they loved their "Papaw". He was preceded in death by his parents, his daughter Angela and a sister Billie Brazell. L. C. is survived by his wife, Carla, one son, Guy Burkett and wife Christine of Sunray, two daughters Lorena Burkett of Lubbock and Elissa "Gabby" Burkett of Amarillo, nine grandchildren: Harrison, Sidney Guy Jr., Jacob, Shadow, Jayden, Spencer, Jara, Robson and Zayne, nine great grandchildren and siblings, Betty Atkins, Don Burkett, Dessie Gibbs and Patsy Allen.
To plant memorial trees or send flowers to the family in memory of L.C. Burkett, please visit our flower store.
---
Guestbook
A photo was added for L.C. Burkett
Beeson - Morrison Funeral Directors May 18 2021 12:00 AM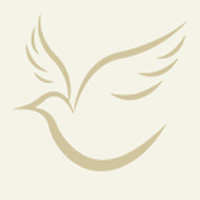 I am sorry to hear of L.C.'s passing. I always admired his since of humor and hard work.
Louis Dubuque of Austin, Texas Apr 20 2019 12:00 AM
Love and prayers.
Wylie Adams of Bartlesville OK Apr 19 2019 12:00 AM
Praying for peace and healing.
Bettye Parker of Runaway Bay, Texas Apr 19 2019 12:00 AM
L C has always been one of my favorite people. He will always be missed and never forgotten.
Marshall Dooley of Sunray Texas Apr 18 2019 12:00 AM
I'm so sorry to hear about L. C. He was a great man My thoughts ...love and prayers go out to Carla and all the family L.C. will be missed by so many
Susan Benge of Dumas Apr 18 2019 12:00 AM
Carla and family, Our family would like to express our deepest sympathy in the loss of LC. Although we have a wonderful hope to see our loved ones again right here on a paradise earth, it still deeply pains us when we have to say goodbye. You and your entire family will be in our daily prayers to our wonderful God Jehovah. We love you so very much!
Seth and Jody Shedd of Diana, Texas Apr 18 2019 12:00 AM
Our love and condolences to the family. I know he will be missed. You are in our thoughts and prayers. Christine and Randy Williams
Christine Williams of Lubbock Texas Apr 18 2019 12:00 AM
Sorry to hear of LC's passing. He was a good man and he will be missed. I worked for La Cima back in the early 80's. He was a hard worker and he was fair and honest with us. I wish I could be there to pay my respects. Guy, I know LC was very proud of you. I'm sorry for your loss. My condolences to the family.
Bill Blair of Jonesville Fl Apr 18 2019 12:00 AM
So sorry for the family lose. He was a great friend to my family. He will be greatly missed
Shelby Taylor of Sunray Apr 17 2019 12:00 AM
Show More Entries