Order Flowers now for guaranteed delivery before Leland's visitation.
Leland Scott Tipton
Leland Scott "Bubba" Tipton, 9 of Groom, passed away on Saturday, May 18, 2019. Funeral services will be conducted at 2 oclock in the afternoon on Friday, May 24, 2019 at First Baptist Church with Pastor Chris Fobbs, pastor of Temple Baptist Church, officiating. Interment will be in the Groom Cemetery on Saturday May 25, 2019 at 11 oclock in the morning under the direction of Morrison Funeral Directors. The family will receive friends from 5 oclock until 7 oclock in the evening on Thursday in the funeral home chapel. Leland was born on August 13, 2009 in Amarillo, TX to Trey Tipton and Abby Davis. He was currently a third grader in the Groom Independent School District. Leland had many intersts and enjoyed Pokemon, Batman, Star Wars, playing Mario Kart, cars, trains, and hanging out with his friends. He loved eating chocolate doughnuts and spaghetti was his favorite meal. He enjoyed spaghetti so much that he would always wear an apron when he ate it. He was a great kid who had a big heart and was loved and will be missed by everyone he knew. Leland was a member of the First Baptist Church in Groom. Leland was preceded in death by his father Trey, sister Addison, grandfather: James Homer; grandmother: Lisa Honea Casados; great grandparents: Norman Midkiff, Lucille Midkiff and Larry Ely; aunt: Shelby Davis; great grandparent Bennie Hall. Leland is survived by his mother, Abby Homer and husband Billy of the home; siblings: Brandi Tipton, Eryka Homer, Jordon Shook, and Jaydon Shook all of Groom; step mother, Crystal Tipton and her children: Trinity Casados, Brenlie Casados and Evan Grisham, all of Dumas; grandparents: Terri Gambrell of Groom, TX, Sherri Hannaford and husband David of Pocahontas, AR, Michael Tipton of Amarillo, TX and Donnie and Nickey Evans of Groom, TX; great grandparents: Linda Ely and Jackie Davis; several other extended family members.
To plant memorial trees or send flowers to the family in memory of Leland Tipton, please visit our flower store.
---
Guestbook
A photo was added for Leland Scott Tipton
Beeson - Morrison Funeral Directors May 18 2021 12:00 AM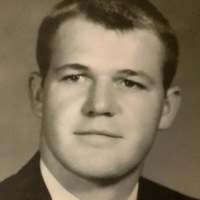 There are just no words for this tragic loss, our thoughts and prayers are with you and family. Sending our love from my family to yours .
Barbara and Don Wright of Russellville AR May 22 2019 12:00 AM
God has you your dad and sister in his arms. I will keep the memories close to my heart. I love you grandson
Sherri Hannaford of Dumas Tx May 22 2019 12:00 AM
A candle was lit in memory of Leland Tipton
Sherri Hannaford of Dumas Tx May 22 2019 12:00 AM
I am so sorry for your loss. I am one of Brenlie's teachers. You guys have an amazing family, you guys are in my thoughts and prayers during this difficult time.
Corey Brax of DUMAS May 22 2019 12:00 AM
Dear Family, So for your loss of a sweet, innocent child. You are in our prayers. Justin and Cherie Coaly
Cherie Coaly of DUMAS May 22 2019 12:00 AM
My thoughts and prayers for you and your family. Im so sorry for the pain youre enduring, may God wrap you in a His loving arms to give you the comfort you need.
Vickie Ivie of Amarillo May 21 2019 12:00 AM
A photo was added for Leland Scott Tipton
Josh & Jessika of Groom May 21 2019 12:00 AM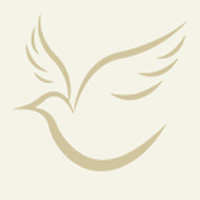 Prayers to the family for this tragic loss. The loss of a child is terrible, but it means God just needed another angel and with Leland he is receiving a wonderful light. Love you all!
DIANE of PICKARD May 21 2019 12:00 AM
A candle was lit in memory of Leland Tipton
DIANE of PICKARD May 21 2019 12:00 AM
Show More Entries