Order Flowers now for guaranteed delivery before Les's visitation.
Les Blevins
Leslie Blevins, 68, of Dumas, passed away on Wednesday, September 20, 2017. Funeral Services are scheduled for 2 o'clock in the afternoon on Monday, September 25, 2017 at Morrison Memorial Chapel with Michael Green, officiating. The family will receive friends from 3 o'clock to 5 o'clock in the evening on Sunday at the funeral home. Arrangements are entrusted to Morrison Funeral Directors. Les was born on December 8, 1948 in Turlock, CA to Clarence and Lois (Hartman) Blevins. At the age of 4, his family moved to Fort Collins, Colorado where he grew up and graduated from Poudre High School. On August 11, 1967, he married Sandra Johnson in Ft. Collins, CO. Les was a dairy farmer in Colorado until he and Sandra became custom harvesters and eventually settled in Dumas in 1975. Les worked for Lewis Construction as a mechanic and later opened his own truck repair shop. Les was currently employed with Winfield Solutions where he delivered chemicals. Les enjoyed woodworking and reading as well as John Wayne movies. He was of Christian faith and will be missed by his family and friends. He is preceded in death by his mother. Les is survived by his wife Sandra of the home; children: Darryl Blevins and wife Carlissa of Channing, TX, Sona Blevins and companion Troy Bradley of Amarillo, TX; grandchildren: P.J. Blevins and fianc Ashlan Lambert, and Lesley Blevins; sister: Luetta Bentley of Dumas, TX; and father: Clarence W. Blevins. The family suggests with gratitude memorials be made to The American Heart Association/American Stroke Association, PO Box 841125, Dallas, TX 75284-1125 or Alzheimer's Association, 5410 S Bell No. 411, Amarillo, TX 79109. The family will be at 201 W 18th.
To plant memorial trees or send flowers to the family in memory of Les Blevins, please visit our flower store.
---
Guestbook
A photo was added for Les Blevins
Beeson - Morrison Funeral Directors May 18 2021 12:00 AM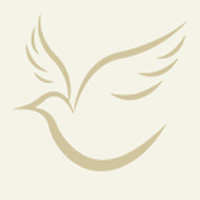 Mr. Blevins was a great guy and even though I had only met him for a brief time, he made me feel like I had known him for years! He was very funny and always smiling! Very fun to be around! I will be praying for you.
Toby Guest Sep 27 2017 12:00 AM
I am so sorry for your loss.
Ron DeShazo Sep 24 2017 12:00 AM
I'm so sorry for your loss. I pray that the peace of Jesus will be your strength and hope. My thoughts are with you all. You are a precious family.
Pastor Glenn Messer Sep 22 2017 12:00 AM
We share our sympathy, cares and thoughts with the family. Sandra, I know you have shared with Clarence in his great loss so know somewhat where you are headed but there is nothing like experiencing it yourself. Grieve-as-you must, not-as-others will tell you is right, wrong or indifferent. Cling tightly to God's unchanging hand and He will ease those hard times. Notice I didn't say remove but ease. Clarence, I cannot experience your grief with you because I have never lost a grown child but know the same applies about God's unchanging hand always in every case. We are sorry we cannot share with you'll because we are all living in Stillwater now close together, spoiling my great ones and letting the grand ones spoil me; Beth and Kelly are spoiling their grand ones. Mine are grown, theirs are 7 and 2 weeks. God bless each and every one of you. FOR ALL PARENTS ~ "I'll lend you for a little-while a child of mine," He said; for you to love while he lives and mourn when he is dead. It may be four-or-five years, twenty, more or even only three. Will you till I call him back take care of him for me? He'll bring you joy to gladden you. Shall his stay be brief, you'll have his-lovely memories as solace for your grief. I cannot promise he will stay, since all from earth return. There are lessons taught down here I wanted this child to learn. I've looked the wide-world over in my-search for teacher's true. From the throngs crowding life's lanes, I have selected you. Now, I know you gave him all your love and didn't think the labor vain. Please do not hate me when I've come to call to take him back again. I fancied I heard you say "Dear Lord, Thy will be done for all-the-joy this child did bring; we knew this risk of grief we'd run. we sheltered him with tenderness and loved him while we'd may; for the happiness we've known we'll ever-grateful stay. Since the angels called for him much-sooner than we planned; we'll brave the bitter-grief and try to understand!" MY DAD He was my "Daddy" of childhood days, to me he was handsome and tall. It seemed he could stand by the biggest-of men and to me he was biggest-of-all. I remember the days his steps were strong and his hair showed no touch-of-gray. I think of how hard he worked for us from dawn to the dark-of-day; then came a time his steps grew slow and his eyesight began to grow dim. He was always thinking of and planning for us. I thought the-whole-world of him. As I stand by-the-side of-his-grave, my heart aches and I-am so sad. I know he was not just-another-man; to me the-best there-ever-was; my dad!
Jackie R. Sheldon and Beth Penland Sep 22 2017 12:00 AM
My condolences for your loss.
Jeremy Land Sep 21 2017 12:00 AM
I am so sorry for your loss I am praying for you and your family may God comfort you and shell 2 with his protection during this time
Renae miller Sep 21 2017 12:00 AM