Order Flowers now for guaranteed delivery before Leslie's visitation.
Leslie Edward Miller, Jr.
Leslie Edward Miller Jr, 70, of Fritch, formerly of Sunray, passed away Sunday, September 4, 2016. Memorial services will be held at 2 o'clock in the afternoon Friday, September 9, 2016 at Morrison Memorial Chapel in Dumas with Rev. Seth Seale, pastor of Bible Baptist Church in Sunray, officiating. Arrangements are entrusted to Morrison Funeral Directors. Leslie was born on April 16, 1946 to Leslie Edward and Cleora Marie (Crabtree) Miller in Sterling, KS. Leslie was united in marriage to Wilma Bernice Kinikin March 12, 1965 in Dumas, TX. He retired after 27 years as a gas tech with Northern Natural Gas in Sunray, TX. Leslie loved cooking out and spending time with his family. He enjoyed drag racing and was a member of Bible Baptist Church in Sunray, TX. He was a loving father and grandfather and will be missed dearly by all of his family and friends. Leslie is preceded in death by his parents, two brothers: Butch and Darrell; four sisters: Mary, Juanita, Audrey and Linda, a grandson, Levi Thomas Miller, and a great grandson Ethan Sean Aguirres. Leslie is survived by his wife Wilma of the home; his sons: Scott Miller and wife Donna of Amarillo, TX, Byron Miller and wife Crystal of Fritch, TX and Michael Miller and Cindy also of Fritch, TX; daughters: Valerie Winebrinner and husband Bruce of Sunray, TX, Shawna Evanson and husband Wayne of Dumas, TX and Terri Buse also of Dumas, TX; sisters; Carolyn Cripps of Amarillo, TX and Jaque Ybarra and husband Sam of Duncan, OK; brother: Gerald Miller and wife Sharon of Andrews, TX; 10 grandchildren, 8 great-grandchildren and 3 on the way.
To plant memorial trees or send flowers to the family in memory of Leslie Miller, Jr., please visit our flower store.
---
Guestbook
A photo was added for Leslie Edward Miller, Jr.
Beeson - Morrison Funeral Directors May 18 2021 12:00 AM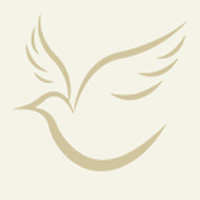 DEAR JACKIE, I WANT TO SEND MY DEEPEST SYMPATHIY I HOPE YOUR FAITH CAN GIVE YOU MUCH COMFORT AT THIS TIME OF SADNESS. HOPE YOU HAVE A SAFE TRIP HOME. PLEASE GIVE WILMA A HUG AND MY SYMPATHY TOO
CANELSONROL BRITTAIN Sep 8 2016 12:00 AM
Our thoughts and prayers are with you all.
Estella Alvarez Sep 6 2016 12:00 AM
I'm not a guest, I am his daughter. This seems very unreal to me, but Dad, I want you to know how much I love and miss you. My heart is torn and it will take forever for it to mend. I know you're in a better place with no pain or suffering, but it still hurts that you are gone. I know you, grandpa, and the rest of the family up there will always be watching over us and with us through every step in our lives. I love you always and forever Dad.
Terry L Buse Sep 6 2016 12:00 AM