Order Flowers now for guaranteed delivery before Lester's visitation.
Lester James Taylor
Lester 'Les' James Taylor, 78, of Sunray, passed away on Monday, September 11, 2017. Funeral Services are scheduled for 10 o'clock in the morning on Thursday, September 14, 2017 at Bible Baptist Church with Rev. Seth Seale, officiating. Interment will follow at Northlawn Memorial Gardens. Arrangements are entrusted to Morrison Funeral Directors. Les was born on November 18, 1938 in Ogelsby OK, to Jess and Lova (Gougler) Taylor. He grew up in Ogelsby and graduated from Ogelsby High School. He married Joyce Coffey in her parents' house in Dumas on February 18, 1961. The couple would eventually move to Sunray in 1974 and in 1975, Les began Les Taylor Drilling. He owned and operated the business until he retired in 2000 and sold the business to his son Randy. Les loved working on and collecting old cars, tractors and later on in life enjoyed raising and working cattle. He was a longtime member of the Sunray City Council, Palo Duro River Authority Board and Bible Baptist Church in Sunray. He loved his church and was a very big supporter of the building fund and the transportation fund. His greatest love was his family and grandchildren who will miss him greatly. He is preceded in death by his parents and 6 brothers and sisters. Les is survived by his wife Joyce of the home; children; Randy Taylor and wife Cathy of Sunray, Tammie Bumpas of Sunray, and John Taylor and wife Amy of Windsor, CO; brothers: Paul and David Taylor both of Bartlesville, OK; sisters: Nancy Melendez of Venice, FL, Mavis Cedarburg of Firth, ID, and Gladys Nicholls of Nowata, OK; grandchildren; Misti Loman, Raniel Bumpas, Erin Shaw, Darren Bumpas, Bristen Rodriguez , Nicole Taylor, Tiffany Taylor, Casey Taylor, Josh Taylor, and Michala Taylor; and six great-grandchildren. The family suggest with gratitude memorials be made to American Cancer Association, 3915 Bell St, Amarillo, TX 79109. The family will be at 1015 Ave R in Sunray.
To plant memorial trees or send flowers to the family in memory of Lester Taylor, please visit our flower store.
---
Guestbook
A photo was added for Lester James Taylor
Beeson - Morrison Funeral Directors May 18 2021 12:00 AM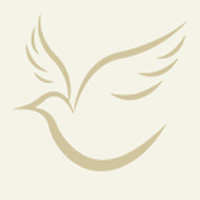 My thoughts and prayers are with you, Randy, and your family
Lisa Wadsworth Sep 14 2017 12:00 AM
Sorry for your loss.
Vivian Billbe and daughter Marie Sep 14 2017 12:00 AM
Thinking of all you during this time, so sorry for your loss.
Robyn Johnson Sep 13 2017 12:00 AM
We are so sorry for the loss of Les. He will be missed!
Gary and Libby Bain Sep 13 2017 12:00 AM
Les Taylor was a good, hard-working man and a great friend who will be dearly missed. We send our sincerest condolences and prayers to his family.
Cliff & Jody Skiles Sep 13 2017 12:00 AM
Our thoughts and prayers are with you all during this difficult time. Manuel and Zela Young
Manuel and Zela Young Sep 12 2017 12:00 AM
Our thoughts and prayers are with you all.
Kent Fletcher Sep 12 2017 12:00 AM
Joyce, Tammy, Randy, Michael John and the rest of the family we could not love you any more than we do. We are here for you all the way. We will miss Les so very much, we loved him too. God's strength and comfort to you all.
B.W. and Barbara Hammontree Sep 12 2017 12:00 AM
Our condolences to the family of Led Taylor. I counted him & his family as very dear friends. We are praying for all the family. We love you.
Robert Shields, evangelist Sep 12 2017 12:00 AM
Show More Entries