Order Flowers now for guaranteed delivery before Linda's visitation.
Linda Moore
Linda Moore, 79, of Dumas, passed away on Friday, December 15, 2017. Funeral services are scheduled for 2 o'clock in the afternoon on Tuesday, December 19, 2017 at Morrison Memorial Chapel with Rev. Johnny Widener, pastor of Bible Baptist Church, officiating. Interment will follow at Dumas Cemetery. The family will receive friends from 6 o'clock until 7 o'clock in the evening on Monday at the funeral home. Arrangements are entrusted to Morrison Funeral Directors. Linda was born October 17, 1938 in Amarillo, TX to Roscoe Lee and Lela (Bandy) Beard. She grew up in Dumas and later graduated from Dumas High School. She then attended Texas Tech University where she was a member of Gamma Phi Beta. She was united in marriage to Howard Moore on September 3, 1955 in Clayton, NM; he preceded her in death in 2003. The couple made their home in Dumas where they farmed and ranched. She was a member of the First Baptist Church in Dumas. In addition to her husband Howard, she was also preceded in death by her mother, Lela, in 1957; her father, Roscoe, in 1989; and her granddaughter, Megan, in 2017. Linda is survived by her sons: David L. Moore and wife Meshell of Frisco, Bruce W. Moore and wife Rhonda of Canyon and Gary D. Moore of Amarillo; daughter: Cheryl Ann Moore Harris of Vega, TX; grandchildren: Chad, Brandon, Desiree, Abbigayle, Clay, Leah Beth, Jessica and Melanie; 5 great grandchildren. The family suggests, with gratitude, that memorials be made to the American Alzheimer's Association, 5410 S Bell #411, Amarillo TX, 79109.
To plant memorial trees or send flowers to the family in memory of Linda Moore, please visit our flower store.
---
Guestbook
A photo was added for Linda Moore
Beeson - Morrison Funeral Directors May 18 2021 12:00 AM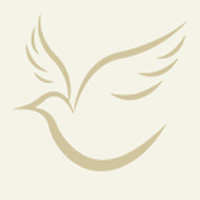 I'm sorry about Linda's passing. I knew her for many years.Linda you will be missed forever.
Jenita Ivie Dec 19 2017 12:00 AM
Im so sorry to hear about Linda She was a great lady. I enjoyed staying with her all those months and taking trips to Amarillo . We had alot of fun and laughs. We would listen to her books as we rode around. Im having to work but I will be there in my heart. Thoughts and Prayers to all of her family.
Susan Benge Dec 18 2017 12:00 AM
Linda was a dear person, always kind to everyone. Love & prayers to all of her family.
Shirley waller Dec 17 2017 12:00 AM
I am so sorry about your loss . Prayers sent out to you and your family with deepest sympathy's .
Debra Hires Dec 17 2017 12:00 AM
Linda and I have been friends since the 2 grade. I was close to her parents and she was close to mine. I loved her and she will be missed. Someday I will see her again.
Grading Duniven Elsaid Dec 17 2017 12:00 AM
Linda was a special lady even though she was older than I (class of 1959). I knew all of the class of 1956 as my sister, Betty and my husband, Thomas (Tom) were members. Tom and I attended reunions until his death in 2002 and I was invited after that. I was able to attend the last one, their 60th and it was a blast. Grieve-as-you must, not-as-others would say is right, wrong or indifferent. Travel-the-pathway ahead as you transition into a new-chapter in-your-lives. It isn't pathways as each of us has our own. May God bless each and every one of you. My loving grandmother, the day you left, my heart filled-with-pain, it felt-like-a theft. I feel-so-much sorrow, deep-is-my grief; now you're-not-suffering, that's-a-relief. I hope sincerely you rest-in-peace, my-love-for you shall-never-cease. I miss you so-much deeply-and-dearly, I'll remember-your-voice forever-and-clearly. For-so-many of us, you-were-our foundation, a beautiful-life deserves a standing-ovation. Thank you, Grandmother for selflessly sharing; such a-loving-grandmother, thoughtful-and-caring. MOMMA WAS A ROCK Rev. Jim Reeves I remember my momma singing as she went about her day; cooking, cleaning and washing, for that was just my-momma's-way. Her family was everything to her and somehow she was always there to give a hug, dress-a-wound or to hear our-bedtime-prayer. No matter how our lives changed with the ticking of-the-clock; we could always count on Momma, 'cause Momma was-our-rock. ORPHANED Read John 14:15 - 21 Jesus said, "I will not leave you as orphans; I will come to you. Before-long, the world will not see me anymore but you will see me. Because I live, you also will live. On that-day you will realize I am in my-Father, I am in you and you are in me. John 14:18 - 20 New-International version Even-though I was an adult when my parents died, I felt a keen-sense of what it was like to be an orphan. Gone were the two-people who had nurtured me and shaped my life. Sharp-grief gave way to bewilderment, "Who am I now; who knows me deeply yet loves me anyway? The gospel of John recounts Jesus telling His-disciples although the time is coming they would see Him no-more but He would always be a part of them just-as they would forever be a part of Him. So it has been with my parents. I see now even-after their-deaths, their example of loving-kindness continues to teach me and guide my-life. That goes deeper than just warm-memories. My parents are in me at a deep-level, deeper than the mind can comprehend and as-deep as the heart. Surely God was their-heart's teacher.In the same-way I come to know God through the life and love of Jesus. Nurturing that-relationship through prayer, study, giving and serving keeps me forever-connected to the living-God. Gracious-God, let who we are reflect who You are in all we do. Amen Because of God's great-love for us, we are never-orphaned.
Jackie R. Green Sheldon Dec 15 2017 12:00 AM
Our deepest sympathy. Sending prayers and loving thoughts for all of you. Reflecting on memories of years gone bye. Your Dad and Mom were so special to me. Love
Candy Herring Dec 15 2017 12:00 AM
I do not have the words to tell you how much I loved Linda...We spent so many hours together laughing and being such good friends. There are few people in your life that mean so much to you as Linda did to me.. I remember her with smiles... she was one special lady.... So sorry for your loss and so sorry that we can not be there at this time..
deborah baker Dec 15 2017 12:00 AM
David, My deepest sympathy for your loss. Keeping you and your family in my thoughts and prayers.
Sharon Orr Dec 15 2017 12:00 AM
Show More Entries