Order Flowers now for guaranteed delivery before Lisha's visitation.
Lisha Steele
Lisha M. Savely Steele, 44 of Kress, TX formerly of Dumas, passed away on Friday January 4, 2019. The funeral service will be held at 2 o'clock in the afternoon on Wednesday, January 9, 2019 at The Nazarene Church. Interment will follow at Northlawn Memorial Gardens. The family will receive friends from 6 o'clock until 8 o'clock in the evening on Tuesday at the funeral home. Arrangements are entrusted to Morrison Funeral Directors. Born in Dumas, TX on December 4, 1974, she was the daughter of Don and Carolyn Savely. During her lifetime she was a nurse's aid and most recently worked for the Texas Department of Criminal Justice where she worked at many locations. She is preceded in death by her father Don Savely. Her grandparents Gerald and Juanita Eddy and Eula Kennick. Her brother Dalton Coffer and nephews Billy Joe Don Reece and Steven Savely. She is survived by her mother Carolyn Savely of Dumas, TX. Her loving husband Billy Steele of Kress, TX, Children Shayla (Zach) Garcia of Tulia, TX, Derrick of Kress, TX, Dakota stationed in Japan, and Hunter of Kress, TX. Sisters Brenda (Benny) Reece of Dumas, TX, Donita (Paul) Granado of Yukon, OK. Brothers Dwayne (Janey) Eddy of Dumas, TX, Kevin (Susan) Savely of Carthage, TX, Steve (Belinda) of Sabinal, TX. Many Aunts, Uncles, Cousins, Nieces and Nephews. Two special granddaughters Saige Lynn and Charlee Michelle Garcia of Tulia, TX.
To plant memorial trees or send flowers to the family in memory of Lisha Steele, please visit our flower store.
---
Guestbook
A photo was added for Lisha Steele
Beeson - Morrison Funeral Directors May 18 2021 12:00 AM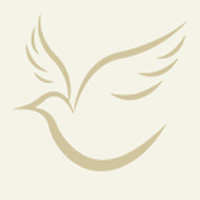 I'm so sorry for your great sorrow. You are in my prayers.
Billine Solomon Jan 8 2019 12:00 AM
I am so saddened to hear of this great loss for each of you. I cannot say I understand because I have never lost a grown child but I will say I hurt with and for you. Grieve-as-you must, not-as-others will tell you is right, wrong or indifferent. Cling once more to God's unchanging hand. You are each in our prayers.
JackieSheldon Jan 8 2019 12:00 AM
Keeping all our family in my prayers . She will be missed so much by all us . She was Such a sweet loving person . We will see her again someday .
Benny Brenda Reece Jan 8 2019 12:00 AM
You were a great friend in school, so sweet and so funny, always had such a good time hanging out with you. You will truly be missed!!!! Prayers for your family!
Sherry Philley Jan 7 2019 12:00 AM
Carolyn, we are sending much love and many prayers for you and your family. So sorry for the great of your precious daughter. Love and deepest sympathy, Troy and Jo Ann
Troy and Jo Ann Gabehart Jan 6 2019 12:00 AM
A Very Special Angel to watch over you. In my thoughts and prayers.
Trena L Whitehouse Jan 6 2019 12:00 AM
Love you momma!
Shayla Garcia Jan 6 2019 12:00 AM
I enjoyed visiting with Ms. Steele. She always had a smile on her beautiful face. I will miss her and will be praying for peace for her family. Love and prayers to all.
Missy Reed Jan 6 2019 12:00 AM