Order Flowers now for guaranteed delivery before Lorenzo's visitation.
Lorenzo Gallardo Marquez
Lorenzo Gallardo Marquez, 89 of Stratford, passed away on Thursday, April 2, 2020. A Private Rosary will be recited at 10 oclock in the morning on Saturday, April 4, 2020 at Morrison Funeral Directors. A Graveside Service will follow at 11 oclock at Stratford Cemetery with Father Christopher Schwind, officiating. Arrangements are entrusted to Morrison Funeral Directors. Lorenzo was born on January 11, 1938 in Chihuahua, Mexico to Candalario and Catarina (Marquez) Gallardo. On November 29, 1947 he was united in marriage to Maria Gallegos; she preceded him in death on September 18, 2017. Lorenzo worked on a farm and ranch his entire life. He was a member of St. Josephs Catholic Church. Lorenzo will be dearly missed by his family and all who knew him. He was preceded in death by his wife, Maria Gallardo; daughters: Maria Luisa Gallardo and Enedina Gallardo; grandchildren: Lorenzo Fierro and Eduardo Nunez. Lorenzo is survived by his children: Manuel Gallardo, Arcelia Gallardo, Catalina Vicente, Bertha Peregrino, Maria Palma and husband Leonel; grandchildren: Gregorio, Rosendo, Elva, Patricia, Francisco, Francisco, Manuel, Jr., Griselda, Gerardo, Hector, Luis, Carlos, Ruby, Lirio, Lupe, Rocio, Rudy, Tere, Lorena, Hugo, Jesus, Jr., Luis, Jessica, Juan, Cesar, Crystal, April, Alexa, Suzzette; and 48 great-grandchildren.
To plant memorial trees or send flowers to the family in memory of Lorenzo Marquez, please visit our flower store.
---
Guestbook
A photo was added for Lorenzo Gallardo Marquez
Beeson - Morrison Funeral Directors May 18 2021 12:00 AM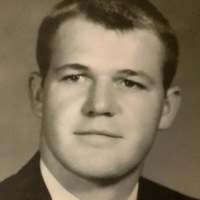 Los acompaamos en este momento difcil. Lo siento mucho que no podamos tener una misa funeral. Ofrecer la misa en privado para Lorenzo el 4 de abril.
Fr Christopher Schwind of St. Joseph's, Stratford, TX Apr 4 2020 12:00 AM
A candle was lit in memory of Lorenzo Marquez
Fr Christopher Schwind of St. Joseph's, Stratford, TX Apr 4 2020 12:00 AM