Order Flowers now for guaranteed delivery before Lucille's visitation.
Lucille Cline
Lucille Cline went home to be with her Savior, Jesus Christ, on August 24, 2019. She was born on October 26, 1921 in Soper, OK, the daughter of Luther and Lucy Butler. Her early years were spent in Durant, OK but she moved to Slaton, TX to start school. Life in Slaton eventually led to Vernon Cline who she married on July 9, 1937. Early in their married life, Vernon decided to further his education at Bible Baptist Seminary in Fort Worth. Vernons education led them to serve in various churches in and around Lubbock for a number of years. In 1953 Vernon was called to Central Baptist Church in Canadian, TX. This call caused Vernon and Lucille to spend many years serving the citizens of Canadian. In the early 1960s Lucille started a kindergarten. The public schools had no kindergarten program at that time and Lucille, who loved working with children, wanted to help prepare the little ones for their public school education. Lucille made this her mission for all the years she lived in Canadian. In 1981, Vernon retired from pastoring and they moved to Dumas, TX. There they got involved in Bible Baptist Church, and for the next twelve years they stayed active serving that church in a variety of ways. Sadly Vernons health began to fail after about 12 years of service and they had to retreat from many of the activities they enjoyed. Vernon went home to be with his Lord in 1998. Eventually Lucille returned to Slaton, TX. Her two nieces lived there and her youngest son, John, settled in Lubbock to work with UMC. She returned to her old church home, Bible Baptist, where she has served and encouraged many around her for years! Only age and recent decline has changed that course for her. Lucille has loved and influenced many in her years of Christian service, but most of all she has always been a blessing to her family. She is survived by her sister Betty Williams of Cleburne, TX, her niece Martha Rasmussen of Slaton, TX, and her children Ann Warren (Bill) of Dumas, TX, Jim Cline (Sylvia) of Gilmer, TX, Paul Cline (Nancy) of Greenville, SC and John Cline (Christina) of Lubbock, TX, and also her grandchildren Robert Warren, Eldon Warren, Darrell Warren, Rhonda Warren, Court Cline, Brent Cline, Jenny Cline Williamson, Bryan Cline, Micah Cline, Heidi Cline, Megan Cline, and Liam Cline. Lucilles line also includes eighteen great grandchildren and seven great great grandchildren!!! She will be missed by one and all! A memorial service will be held Friday, August 30 at 10 o'clock in the morning at the Bible Baptist Church in Slaton, TX. Also the family will receive friends from 6 o'clock until 8 o'clock Friday evening at Morrison Funeral Directors in Dumas, TX. Graveside services will be held Saturday, August 31, at 10 o'clock in the morning at the Dumas Cemetery.
To plant memorial trees or send flowers to the family in memory of Lucille Cline, please visit our flower store.
---
Guestbook
A photo was added for Lucille Cline
Beeson - Morrison Funeral Directors May 18 2021 12:00 AM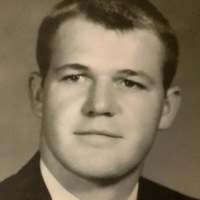 My husband and I were greeted by Lucille during the first days we started church at Bible Baptist. She was always so kind to us. Im disabled and she always asked how I was feeling. Lucille was always a true blessing. I know shes happy to be with the Lord now and with her husband in heaven.
Toni & Charles Ulm of Slaton Aug 31 2019 12:00 AM
Prayers for you and your family. I know that she's rejoicing now.
Laura Morton of Austin Aug 29 2019 12:00 AM
A photo was added for Lucille Cline
Wade Copeland of Wichita Falls Texas Aug 29 2019 12:00 AM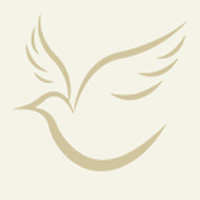 A wonderful Lady left this world, now heaven is rejoicing. Praying for everyone in this time of loss. My years in Canadian are filled with memories of Paul and the Cline family.
Garrison Rick of Pampa, TX Aug 28 2019 12:00 AM
Lucille touched so many lives and displayed the love she had for the Lord in every word! I loved hearing her talk about her husband and their time in the ministry, it would move her to tears every time. She was and will always be an example of what true faith should look like in all of us! Our deepest condolences to her family.
Steve and Bridget Christopherson of Dumas, TX Aug 28 2019 12:00 AM
She is blessed to be in God's hands now.
Barbara Ryan of Las Vegas Aug 27 2019 12:00 AM
What a beautiful life.
Wilton Kelley of Easley south Carolina Aug 26 2019 12:00 AM
I am sorry for the loss of your sweet mother. I hope that the outpouring of love and support can provide yall with some comfort.
Cristy Daniell of Florence, Texas Aug 26 2019 12:00 AM
Lucille, was one of the finest ladies ever to cross my path. I grew up with Paul and so of course I enjoyed many great meals at the Cline house. She inspired us all with her grace and love. Lucille loved me like I was a son. That was unconditional christian love living before me. Family I am sorry for you loss but we will see her again very soon. John
John Lay of Edmond, OK Aug 26 2019 12:00 AM
Show More Entries