Order Flowers now for guaranteed delivery before Marilyn's visitation.
Marilyn L. Owens
On August 29, 2020, Marilyn Robison Owens got her wings and went to walk with the angels. She was 73 years old. Marilyn was born on July 10, 1947 in Pampa, Texas to Leroy and Artie Robison. The family moved to Sunray when Marilyn was in grade school and this is where she called home for the majority of her life. Marilyn was a member of the class of 1965. Marilyn was a mother of four children, step-mother to one son, Meemaw to four grandchildren, and a great grandson and also known as a "cool" second mom to many. She had the wonderful ability of putting people at ease with her great sense of humor, beautiful smile and infectious laugh. Marilyn helped teach her children to laugh at mistakes and misfortunes. One of her favorite quotes was "You gotta laugh to keep from crying". Marilyn loved to shop and do crossword puzzles and was known for her keen intellect. If anyone was ever stumped playing Trivial Pursuit Marilyn was the go-to person. A thoroughly devoted fan of her children and grandchildren, she could always be counted on to be in attendance at school functions, waving banners and cheering for her children and grandchildren. She was also known as the candy mom and provided Halloween and Christmas candy at events to the delight and joy of sugar-crazed kids and adults, alike. Marilyn was a beautifully generous person and always managed to find the perfect gift for birthdays and holidays. Marilyn worked several jobs throughout her life to provide for her family, with her longest tenure of 20+ years at the Sunray Co-Op where she was well-loved by the hard working farmers of Sunray. After retirement she got great enjoyment working at the school cafeteria where her kind and empathetic nature drew students to her. In the later years of Marilyns life she loved to travel and especially loved the mountains of New Mexico, Wyoming, and the Grand Tetons. In the last ten years her most cherished time was spent living in the mountains with her husband, Art. Though Marilyns health was failing for the past few years, few people knew the extent to which she struggled. Her joy for life, tenacity, and some might say, stubbornness, kept her pushing through the pain. Marilyn is preceded in death by her father, Leroy Robison, mother Artie Robison, sister Diane Robison and son Tim Lanners. She is survived by her husband Art Owens of Odessa Texas, children, Teela Watson of Decatur Texas, Shelly Lanners and partner Vickie Loftice of North Richland Hills Texas, Angie King of North Richland Hills, Texas, step-son Tony Wells and wife Jennifer Parker from Cheyenne Wyoming, granddaughter Kursten King and husband Josh Clark of North Richland Hills, grandsons Hagen King of Fort Worth Texas, Tyler Watson of Decatur Texas, Antony Wells from Cheyenne Wyoming, great grandson Oliver Clark of North Richland Hills and many other extended family members, cousins and loved ones. Services will be held at Sunray Baptist Church on Friday, September 4th at 10 o'clock in the morning with Pastor Ken Houston officiating. Arrangements are entrusted to Beeson ~ Morrison Funeral Directors. In lieu of customary remembrances, the family suggest with gratitude that memorials be made to St. Judes Children Hospital, 262 Danny Thomas PL, Memphis TN 38105. The family will be at 1209 Phillips Dr. beginning on Wednesday afternoon.
To plant memorial trees or send flowers to the family in memory of Marilyn Owens, please visit our flower store.
---
Guestbook
A photo was added for Marilyn L. Owens
Beeson - Morrison Funeral Directors May 18 2021 12:00 AM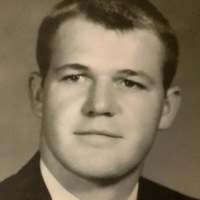 I just learned of Marilyn' passing. We were classmates at Sunday High. I enjoyed talking about old times and current times at our 50th high school reunion. Thank you, Marilyn for your beautiful smile thru the ups and downs of life. You are fondly remembered. My sympathy to your loved ones.
Colleen A Morrow of Columbia, South Carolina Sep 7 2020 12:00 AM
My deepest condolences are with the family. I know Marilyn was loved by some many and will be missed by all. Praying for Gods peace and comfort as you go through this difficult time. My love and prayers go out to you all
Teresa Carr of Granbury,Tx Sep 3 2020 12:00 AM
We are thinking of you today. Marilyn's smile and laughter were a joy to all.
Sandy and Morris Carter of Cedar Park, Texas Sep 3 2020 12:00 AM
We are so very sorry that Marilyn is gone. She was very special and loved by all. We have you in our hearts and prayers. In sympathy and friendship, Delbert and Jane
Delbert Thomas Sep 2 2020 12:00 AM
We are so sorry to hear about Marilyn's passing. I met her a few times but felt like I knew her based on Shelly's stories. She raised a great family and will be missed. Prayers and Peace to everyone.
Theresa cohagen of Mansfield Sep 1 2020 12:00 AM
Our deepest sympathies on the loss of Marilyn. She will be missed
David and Georgetta Snyder of Fort Washakie, Wyoming Sep 1 2020 12:00 AM
Art, we are saddened to hear of Marilyn's passing. It was always fun to sit and visit with the 2 of you on Friday nights and listen to you and Marilyns adventures here in Wyoming. Marilyn enjoyed sharing stories of the kids and grandkids. Marilyn always had a smile on her face and was definitely a pleasure to be around. We missed those visits so much when you moved back to Texas. So thankful that you kept in touch with us over the years. Sending our love and prayers for comfort, strength and healing during this very difficult time. Marilyn will surely be missed by all who had the privilege of meeting and knowing her.
Tammy and Grundy Snyder of Fort Washakie, Wyoming Sep 1 2020 12:00 AM
A candle was lit in memory of Marilyn Owens
Tammy and Grundy Snyder of Fort Washakie, Wyoming Sep 1 2020 12:00 AM