Order Flowers now for guaranteed delivery before Marlene's visitation.
Marlene Bryan
Dealva "Marlene" Bryan, 85 of Sunray, passed away on Thursday, January 9, 2020. The funeral service will be held at 2 oclock in the afternoon on Monday, January 13, 2020 at Sunray Baptist Church with Rev. Ken Houston, pastor of the church, officiating. Interment will follow in Lane Memorial Cemetery under the direction of Morrison Funeral Directors. The family will receive friends from 3 oclock until 5 oclock in the afternoon on Sunday at Sunray Baptist Church. Dealva "Marlene" Bryan was born on January 7, 1935 in Erick, Oklahoma, to Elvoid and Addie Callan. She attended public school in Pampa, TX, until she married L. Dean Bryan on May 3, 1950. She was a homemaker and mom raising three girls until she attended cosmetology school in 1961. After 25 years of running her beauty shop, she retired to fill her days with baking and sewing. She created amazing clothes for her family for many years. She altered many cheerleader uniforms and sewed patches on letter jackets for the students of Sunray for decades. The sour cream fudge, gorgeous meringue pies and banana bread that she created were incomparable. The recipes will be treasured by her family for generations. Marlene was in charge of the hostess committee of Sunray Baptist Church for more than twenty years. Her favorite hobbies were playing bridge and card games with family and friends. She loved a good competitive game of Marble Pursuit. Marlene was preceded in death by her parents, Elvoid and Addie Callan, her granddaughter Allison Paige Keisling and brother-in-law Robert Douthit. Marlene is survived by husband Dean of the home, daughters Vicki Bryan of Sunray, Kim and husband Larry Anderson of Sunray, Pam and husband Kenneth Keisling of Dumas, grandchildren Bryan and wife Jana Goodwin of Canute, OK, Amanda and husband Sam Stone of Sunray, Meredith Thompson of Dallas, Scott Anderson of Sunray, Shane and wife Julie Anderson of Fritch, Mliss and husband Brad Barker of Dumas, Kenna and husband Andy Zeigler of Amarillo, Pamela and husband "Bubba" Burt of Dumas, Michael and wife Jennifer Keisling of Dumas, Kathryn and husband Dusty McWilliams of Dumas, 32 great-grandchildren, 2 great-great grandchildren, Her sister Gyndal Douthit of Pampa along with nieces and nephews, "Like family" Tylor and Stephanie Drinnon, best friends Sue Perkins, Mary Rousser, Laverne Thompson and a host of many dear friends. Family requests that memorial gifts be sent to Sunray Baptist Church or a favorite charity.
To plant memorial trees or send flowers to the family in memory of Marlene Bryan, please visit our flower store.
---
Guestbook
A photo was added for Marlene Bryan
Beeson - Morrison Funeral Directors May 18 2021 12:00 AM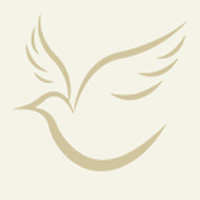 So saddened to hear of Marlene's passing. She had so much spark and caring towards others. Condolences to her family, especially my friend Vicki
Janise of Channing Jan 12 2020 12:00 AM
A candle was lit in memory of Marlene Bryan
Janise of Channing Jan 12 2020 12:00 AM
Spent many a day at Marlene's house with Kim and all. Such fond memories of her and all of you. Its never the same once you lose your momma. Wishing you love and comfort. Big hug for you Dean. I am sure all of our mom's are talking about us in heaven. Big hug for you Dean. Prayers from our house to yours. Love you all Vicki
Vicki Corse Moore of ARLINGTON, WA Jan 11 2020 12:00 AM