Order Flowers now for guaranteed delivery before Mary's visitation.
Mary Ruth Hill Dowell - Fansler
Mary Ruth Hill Dowell - Fansler died March 3, 2019 at the age of 87. Funeral services will be held at 2 o'clock on Wednesday March 6 at the First United Methodist Church of Dumas, TX with Pastor Anthony Inman officiating. Burial will follow at the Lane Memorial Cemetery in Sunray. The family will receive friends on Tuesday from 5 o'clock to 7 o'clock in the evening at the funeral home. Arrangements are entrusted to Morrison Funeral Directors. Mary was born January 2, 1932 to Wilbur and Ruth Hill, near Canyon, TX. She graduated from Canyon High School in 1950, as the Valedictorian of her class. She received her Bachelor's and Master's degrees from West Texas State University. She married Chester Dowell in 1953. After meeting at WT, Chester proposed on their first date, but she didn't say 'yes' for some time later. They had four children, Tracie, Barry, Amy and Jamie. Mary was an elementary school teacher in Lawton, OK, Lubbock, Boys Ranch, Robert Lee and Dumas, TX. She became a school counselor in Dumas and Sunray, TX. She loved teaching and also became a psychology instructor for Amarillo College for 12 years for night classes in Dumas. After 40 years in education, Mary retired, but she always cherished the children she taught and the educators she met and befriended. After retirement, Mary volunteered as a counselor for Safe Place and was a CASA volunteer, the first in District 69, for 15 years. Mary was a member of the United Methodist Church from the age of 8. Mary loved her family, her Methodist family, her coworkers and her students. After 35 years of marriage and four children, Chester preceded her in death in 1988. Mary met and married Don Fansler, of Amarillo, in 2000. Don preceded her in death in 2005. She is survived by her children and their spouses, Tracie and Mark Monroe of Austin, Barry and Ginna Dowell of Rowlett, Amy and Ricky Karr of Olton, and Jamie and Kevin Smith of Amarillo. Grandchildren, Ashley Monroe, Casady Monroe, Keanan Dowell, Danielle Waters, Ches and Austin Kirk, Garrett and Alyssa Payne, and Natalie Smith, step-children Tony and Debbie Fansler of Amarillo, Debbie and Tommy McDougal of Amarillo, and her sister Jean Cavitt of Amarillo; niece, nephews and great grandchildren. She loved every one of them. In lieu of customary remembrances, the family asks that memorials be made to First United Methodist Church of Dumas. PO Box 395, Dumas, TX 79029.
To plant memorial trees or send flowers to the family in memory of Mary Fansler, please visit our flower store.
---
Guestbook
A photo was added for Mary Ruth Hill Dowell - Fansler
Beeson - Morrison Funeral Directors May 18 2021 12:00 AM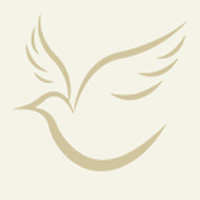 So sorry for your loss. I remember Mary being such a sweet lady when she was in Sunray.
Teina Sample Mar 6 2019 12:00 AM
Mary was indeed a special person with a special husband in the school system, church, community and family. I didn't know Don but he was also highly-respected by those who did. Grieve-as-you must, not-as-others will tell you is right, wrong or indifferent. Take-your-time as you travel the new pathway ahead of you, there is no pathways as each has an individual one to travel. May God bless you greatly as you go forward holding His unchanging hand, I can say from much-experience, He will never leave nor fail you. Love ya', Tracy. Nana
Jackie R. Wiist Sheldon Mar 4 2019 12:00 AM
What a wonderful family! Chester and Mary were such nice and caring friends ...I will never forget ..... so many laughs and memories were made together! So happy they are together with an eternity together!! Much love and prayers to the family!
Zelda Sheldon Mar 3 2019 12:00 AM
So sorry for your loss praying for you all
Ronnie Hogue Mar 3 2019 12:00 AM