Order Flowers now for guaranteed delivery before Mary's visitation.
Mary Francis Hill
Mary Francis Hill, 90, of Stratford, Texas, passed away January 11, 2017. The family will hold a private graveside service at Stratford Cemetery. A memorial service is scheduled for 11 o'clock in the morning on Saturday, January 14, 2017 at First United Methodist Church in Stratford, TX, with Steve Ulrey, pastor of the church, officiating. Arrangements are entrusted to Morrison Funeral Directors. Mary was born in Stratford, TX on January 16, 1926 to Joe Taylor and Judy Smith Taylor, the youngest of eight children. Mary was raised in Kerrick and Stratford. She graduated from Stratford High School and attended college at Panhandle A&M College and the University of Oklahoma. She taught school for a while at the school in Kerrick, Texhoma and Kansas. On August 28, 1948, Mary married R.J. Hill of Felt, OK in Clayton, NM. Together they built a life and family; first in Goodwell, OK, then Texhoma, and finally in Stratford. They raised three sons, Kevin, Kirby and Dudley. They enjoyed two grandchildren, Dan and Ashley. Mary was an extremely talented artist and was a member of Tri County Art Association. Her work graces the walls of her home, her children's homes, and countless others around the area. Mary illustrated cookbooks and other items over the years. She has pieces in oil, water color, pastels, pencil, acrylic, and charcoal. Mary was a poet and story teller. Her little ditties have brought countless smiles to her family and friends over the years. Mary cared deeply for others, helping with and organizing countless funeral dinners at the Methodist Church. She helped with services at the nursing home as well. Mary was active in the First United Methodist Church, singing in the choir and playing in the handbell choir for many years. She passionately loved her church, her friends, her family, and especially her children and grandchildren. Active in the community, Mary was named Stratford Chamber of Commerce Citizen of the Year in 2001. Mary will be dearly missed by all who knew her. She was preceded in death by her husband of 57 years, R.J. (Roy Jesse), her parents Joe and Judy Taylor, sisters Virgie, Winnie, and Geneva, and brothers Walker, Hap, Jim, and Pete, and one son, Kirby. She is survived by two sons, Kevin Hill and his wife Vicki of Austin, TX, their children Dan Hill and his wife Paige of Dallas, and Ashley West and her husband Matt of Portland OR, and Dudley Hill of Stratford. In March of this year, her first great-grandchild will be born. The family requests memorials be made to First United Methodist Church, P.O. Box 1289, Stratford, TX 79084.
To plant memorial trees or send flowers to the family in memory of Mary Hill, please visit our flower store.
---
Guestbook
A photo was added for Mary Francis Hill
Beeson - Morrison Funeral Directors May 18 2021 12:00 AM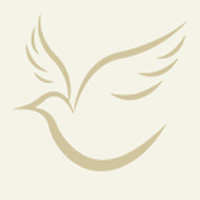 Thanks for the memories with your Mother, Mary. She was always pleasant and a source of knowledge and hospitality. Dr. Billy Meek
Billy Meek Jan 24 2017 12:00 AM
This precious lady will be truely missed . Our whole community will mourn her loss. Rest In Peace !
Becky Brooks Jan 13 2017 12:00 AM
A very sweet lady!
Wanda Hamrick Jan 13 2017 12:00 AM
Mary will be remembered as a sweet lady. I have mom's (Dicy) painting that Mary painted.
Helen Stephenson Jefferson Jan 12 2017 12:00 AM
Looking at a beautiful picture of geraniums. Like the lady herself.
Sue Haile Jan 12 2017 12:00 AM
My thoughts and prayers with you boys! Mary was a wonderful woman and neighbor!
Dallas Boggs Jan 12 2017 12:00 AM