Order Flowers now for guaranteed delivery before Mary's visitation.
Mary Schmidt
Mary Frances Schmidt, 98, went to her Heavenly home on Monday, December 5, 2016. Funeral Services will be held at 10 o'clock in the morning on Saturday, December 10, 2016 at Morrison Memorial Chapel in Dumas. Family visitation will be at the funeral home from 1:00 pm to 4:00 pm on Friday. Arrangements are entrusted to Morrison Funeral Directors. She was born in Okmulgee, Oklahoma on April 2, 1918 to William Everett (W.E.) and Frances Hurd Sharp. The eldest daughter of eight children, Mary was a great help to her mother with household chores and caring for her brothers and sisters. Mary fell in love with Joe Schmidt and they were married in November of 1932. They relocated from Oklahoma to the Phillips 66 community of Cactus, Texas in 1950 and then moved to Dumas in 1965. Mary and Joe were blessed with two children, Joe Max and Marilyn. They enjoyed gardening and canning, watching baseball, playing cards and board games, and visiting family. For years, they spent time with relatives at a lake resort in Minnesota and were avid fishermen. Mary was a talented seamstress and an amazing cook and baker. Nothing compared to her home cooked meals and desserts which were enjoyed by family and friends. For many decades, Mary worked in jewelry, clothing and shoe shops in downtown Dumas. A devoted Christian, Mary was very active in church. She was a member of First Baptist Church in Dumas, teaching Sunday School and serving as a pianist. She also played piano in the Dumas community "for the old people" until she was in her 90's. When Joe's health began failing, Mary was his constant companion and read him books, mostly westerns. Joe passed away in 1996. Mary was able to live independently at home until the age of 93 at which time she moved to Great Plains Nursing and Rehab. She was preceded in death by her parents and husband Joe; brothers Charles, Warren, August, Robert and Farland Sharp; sister Lois Grosso; sisters-in-law Helen, Olive and Clara Sharp; brothers-in-law Nathaniel McConachie and Leo Grosso; son Joe Max Schmidt; and great grandson, Bryan Siebe. Survivors include her sister Norma McConachie of Perham Minnesota, sisters-in-law Lea Sharp of Morris Illinois and Cordia Sharp of Okmulgee Oklahoma; daughter Marilyn (Jess) Turner of Cypress Texas; daughter-in-law Bobbie Schmidt of Beaver Oklahoma; granddaughters Janet Goebel (Ron Ali) of Indiana Pennsylvania, Marta Jorgensen of Sebastopol California, Cindy (Ed) Thomas of Laverne Oklahoma, Linda (Scott) Kinsey of Beaver Oklahoma, Patricia (Mike) Call of Norman Oklahoma, Susan Schmidt of Beaver Oklahoma, Lori (Lynn) Freese of Scott City Kansas, and Juli (Troy) Anderson of Vass North Carolina; and grandson Steven (Michelle) Schmidt of Grandbury Texas. great granddaughters Elisabeth Ali, Tiffanie Fordyce, Ashley Picache, Hope McGuire, Sarah Kinsey, Kristen Martinez, Lesley Skinner, and Brianna Anderson; great grandsons Brett Scheiding, Trey Thomas, Chase Thomas, Luke Kinsey, Andrew Call, Adam Call, Jared Hall, Logan Freese, Lane Freese, and Joseph Schmidt; great great grandchildren Laney, Brooks, Phoenix, Miles, Connor, Ryder, Brooklyn, Braylon, Ryce, Brodie, Hayes, Grace and Anna; and many beloved nieces, nephews, cousins, and friends. In lieu of flowers the family suggests memorials be to a favorite charity.
To plant memorial trees or send flowers to the family in memory of Mary Schmidt, please visit our flower store.
---
Guestbook
A photo was added for Mary Schmidt
Beeson - Morrison Funeral Directors May 18 2021 12:00 AM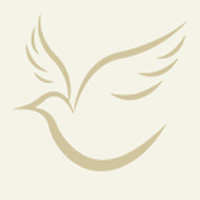 Dear family, So many wonderful stories and endearing memories of Aunt Rink! Especially love the memories of family gatherings at grandma and grandpa's house, with all the aunts and uncles and numerous cousins! Our love and prayers to all! Jane and Jack Morgan
Jane Sharp Morgan Dec 6 2016 12:00 AM
MaMa....a genuine prayer warrior! Heaven just became even more wonderful!
Scott Kinsey Dec 6 2016 12:00 AM
My loving grandmother, the day you left, my heart filled-with-pain, it felt-like-a theft. I feel-so-much sorrow, deep-is-my grief; now you're-not-suffering, that's-a-relief. I hope sincerely you rest-in-peace, my-love-for you shall-never-cease. I miss you so-much deeply-and-dearly, I'll remember-your-voice forever-and-clearly. For-so-many of us, you-were-our foundation, a beautiful-life deserves a standing-ovation. Thank you, Grandmother for selflessly sharing; such a-loving-grandmother, thoughtful-and-caring. MOMMA WAS A ROCK Rev. Jim Reeves I remember my momma singing as she went about her day; cooking, cleaning and washing, for that was just my-momma's-way. Her family was everything to her and somehow she was always there to give a hug, dress-a-wound or to hear our-bedtime-prayer. No matter how our lives changed with the ticking of-the-clock; we could always count on Momma,'cause Momma was-our-rock. ORPHANED Read John 14:15 - 21 Jesus said, "I will not leave you as orphans; I will come to you. Before-long, the world will not see me anymore but you will see me. Because I live, you also will live. On that-day you will realize I am in my-Father, I am in you and you are in me. John 14:18 - 20 New-International version Even-though I was an adult when my parents died, I felt a keen-sense of what it was like to be an orphan. Gone were the two-people who had nurtured me and shaped my life. Sharp-grief gave way to bewilderment, "Who am I now; who knows me deeply yet loves me anyway? The gospel of John recounts Jesus telling His-disciples although the time is coming they would see Him no-more but He would always be a part of them just-as they would forever be a part of Him. So it has been with my parents. I see now even-after their-deaths, their example of loving-kindness continues to teach me and guide my-life. That goes deeper than just warm-memories. My parents are in me at a deep-level, deeper than the mind can comprehend and as-deep as the heart. Surely God was their-heart's teacher. In the same-way I come to know God through the life and love of Jesus. Nurturing that-relationship through prayer, study, giving and serving keeps me forever-connected to the living-God. Gracious-God, let who we are reflect who You are in all we do. Amen Because of God's great-love for us, we are never-orphaned. Grieve-as-you must, not-as-others tell you is right, wrong or indifferent. Travel the pathway you need as there is no-single-one for everyone but each has their own. I am sorry I will not be able to make the service as I will be attending a granddaughter and her husband's walk-together to get their degrees from OSU in Stillwater. My thoughts and prayers will be there as I fondly remember sitting on-the-widow's row with all those precious ladies at the First Baptist Church in Dumas. Also remember her telling us she was going to the nursing home to play the piano for "those old people". What a blessing your memories and mine of her will be. Susan, Bobbie and Linda; I will be in Beaver if you need to laugh, cry or whatever. Love to all ~ Jackie
Jackie R. Sheldon Dec 5 2016 12:00 AM
Just in case I am not here on Saturday to say Goodbye to MaMa. Know that I loved her Dearly! I know that the day before she passed away, I know she heard me and my Sisters, and Trey singing! I seen a smile on her face that told me she was in a Peaceful place! Rest in Peace. MaMa, I love you more than you will ever know! And Now,ai can only Imagine what your Christmas will be like with my Dad and PaPa and all the rest of your family! Love, Lori!!
Lori(Schmidt)Freese Dec 5 2016 12:00 AM