Order Flowers now for guaranteed delivery before Meleda's visitation.
Meleda Dawn Chavez
Meleda Dawn Chavez, 50, of Dumas, passed away on Wednesday, July 18, 2018. Cremation is under the direction of Morrison Funeral Directors. Meleda was an amazing wife and wonderful mother to her two daughters. She was always so warm and welcoming to everyone. She enjoyed camping, fishing and experiencing rustic cabins. Meleda always welcomed new adventures and fun experiences. She was an excellent cook and enjoyed cooking, trying new cuisines and caring for her family. She loved bright clothing and being herself. She loved a good jeep ride through the mud in fourwheel drive. She had a special place in her heart for animals and nature. Through our journey, she was not only our wife and mother, she was our best friend. She will be truly missed and never forgotten. She was preceded in death by her daughter: Patience Chavez; mother: Ethel Taylor; Lee (Buddy) Martin, Joseph King and Kirby and Judy King; father-in-law: Julian Chavez. She is survived by her husband, Gilbert, of the home; daughters: Destiny Chavez and Tianka Chavez; father: James David Taylor; brother: James David Taylor Jr.; mother-in-law: Dorothy Chavez; sister-in-law: Elizabeth Chavez and friend Rudy Trevino; nephews: Mason and Logan Taylor; grandmother: Addie Adkins; aunts: Phyllis Martin, Rick and Jackie Thompson, Jeff and Jo Helen Grimes, Carolyn and Leslie West; cousins: Kevin Pickett, Richard and Beverly Pickett, Cassandra King, Chris and Vanessa King, Charlie Martin, Bill and Linda Dungan, Dustin and Laura Rumby, Stewart and Ashleigh Rumby and Denis Anderson.
To plant memorial trees or send flowers to the family in memory of Meleda Chavez, please visit our flower store.
---
Guestbook
A photo was added for Meleda Dawn Chavez
Beeson - Morrison Funeral Directors May 18 2021 12:00 AM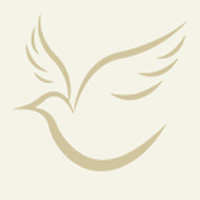 Melida was such a sweet friend. My heart breaks for her family. I know she isn't hurting anymore. I'm so sorry for your loss. May God give you His peace during this time. Love you Meleda, see you later.
Valorie Werley Duncsn Aug 2 2018 12:00 AM
Meleda, my Best Friend. No one will ever take place in my heart the way you have. We spent many nights visiting into the early hours, laughing and joking and sometimes crying. We raised our girls close to each other and enjoyed them as teenagers and now young ladies. Your hopes and dreams remain even now as you are no longer with us. You now have the upper hand. Heaven just gained and Angel whom will welcome us all home one day. I sure hope there are beautiful mountains and cabins for you to enjoy as you are sitting in your chair looking out. I will miss you more than you could have imagined. You became family when you married Gil. Our family times were timeless and forever cherished to me, Vince and Victoria. God Speed!!! Diana and Vince Alderette
Diana and Vince Adlerette Jul 22 2018 12:00 AM
I was broken hearted when I learned about Miss Mels passing . She was one of the most loving and good hearted persons I have ever known. I was honored that she called me her friend. Fly high Miss Mel , no more pain , I will truly miss you.
Sheila Sosebee Jul 21 2018 12:00 AM