Order Flowers now for guaranteed delivery before Mistee's visitation.
Mistee Dawn Stephenson
Mistee Dawn Stephenson, 24 of Dumas, passed away on January 27, 2019. Funeral Services are scheduled for 1 o'clock in the afternoon on Saturday, February 2, 2019 at Bible Baptist Church with Pastor Michael Dickey, officiating. Interment will follow at Dumas Cemetery. The family will receive friends on Friday from 5:00 pm to 7:00 pm at the funeral home. Arrangements are entrusted to Morrison Funeral Directors of Dumas. Mistee was born on September 9, 1994 in Amarillo TX to Tom and Tammy (Brewer) Stephenson. Mistee was a joy and delight to everyone she came in contact with. She loved attending Morningside Elementary and Dumas Jr. High School. She also enjoyed listening to music and hearing the train whistle. She will be greatly missed. She was preceded in death by her maternal grandfather: Tommy Brewer. Mistee is survived by her parents Tom and Tammy Stephenson of the home; brothers: Garrett Stephenson and wife Teairha of Dumas and Trenton Stephenson of the home; nephew: Bentley James Stephenson of Dumas; maternal grandmother: Barbara Brewer of Amarillo; paternal grandparents: Lynn and Sue Stephenson of Amarillo; uncles: Jamey Brewer, Kevin and Cindy Brewer, and Jeff and Treena Stephenson all of Amarillo; aunt: Melinda Wells and husband John of Amarillo; numerous cousins. The family would like to express their appreciation to Mistee's teachers at Morningside and Dumas Jr. High for the love they showed her. The family suggests memorials be made to The Texas Scottish Rite Children's Hospital, PO Box 199300, Dallas TX 75219-9842.
To plant memorial trees or send flowers to the family in memory of Mistee Stephenson, please visit our flower store.
---
Guestbook
A photo was added for Mistee Dawn Stephenson
Beeson - Morrison Funeral Directors May 18 2021 12:00 AM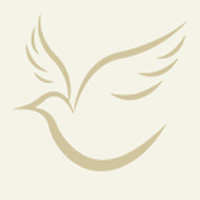 Tammy, Tom,Garrett, Trenton, Barbara and the rest of the family, my heart breaks for you. You were all such a loving family and Mistee was so precious. It's so difficult to let go. Cherish your many precious memories. Hugs and prayers for comfort and peace for your family.
Candy Wilbur Jan 29 2019 12:00 AM
Tammy and Tom, I am so sorry for your loss. She has been a part of your life for so long and I know you and the boys will miss her tremendously. My prayers are with you.
Mary Taylor Jan 28 2019 12:00 AM
So sorry for your loss of your dear Mistee! PRAYING for you comfort and peace!! Love you all!!!!
Steve&Gerrie L Taylor Jan 28 2019 12:00 AM
Tammy Im so very sorry for your loss. I loved Mistee- she had that smile that lit up a room . You and your family are held in my prayers and close in my heart.
Betty Smith Jan 28 2019 12:00 AM
Tammy and family, So sorry to hear about Mistee's passing! She was such a joy at Morningside. Hope you find comfort in all your memories. Cherie and family
Cherie Coaly Jan 28 2019 12:00 AM
Tammy and Tom, Im so sorry! Mistee was such a delight! I just loved her beautiful smile! Praying for Gods comfort for you and your family!
Tina Clark Jan 27 2019 12:00 AM
So sorry for your loss of your sweet Misty . Loved and enjoyed her while she was at Junior High.
Tina MONFORT Jan 27 2019 12:00 AM
RIP Mistee. I know your dancing with JESUS. I LOVE YOU
Kevin Brewer Jan 27 2019 12:00 AM
We are so sorry for your loss. May God Bless you .
Paul and Janice Encinias Jan 27 2019 12:00 AM
Show More Entries