Order Flowers now for guaranteed delivery before Myrtle's visitation.
Myrtle Marie Eslinger
Myrtle Eslinger, 86 formerly of Dumas, passed away on Sunday, September 2, 2018. The funeral service will be conducted at 11 o'clock in the morning on Thursday, September 6, 2018 at the First Assembly of God Church with Rev. Billy Nickell, pastor of First Assembly of God Church in Amarillo, officiating. He will be assisted by Rev. Damon Akins, pastor of First Assembly of God Church in Dumas. Interment will follow in Dumas Cemetery under the direction of Morrison Funeral Directors. The family will receive friends from 5 o'clock until 7 o'clock in the evening on Wednesday at Morrison Funeral Directors. Myrtle was born on April 18, 1932 in Primm Springs, Tennessee to Preston and Earthie (Brown) Kelley. She was united in marriage to Kermit Eslinger on July 30, 1949 in Anadarko, OK; he preceded her in death in 2010. The couple would move to Dumas in 1952 where they raised their children and made their home. Myrtle enjoyed sewing and also canning. Her greatest pride was her family. Her family was very important to her and she would always brag about them. She loved her grandchildren with a passion and would always pray for them; Myrtle was the backbone of the family. She was a member of the First Assembly of God in Dumas. In addition to her husband Kermit, she is also preceded in death by her parents; her daughter: Debra Shelton. She is survived by her daughters: Marlene Wagner of Amarillo, TX and Arlene Arnold of Hereford, TX; son: Kelly Eslinger of Amarillo; brothers and sisters: Dorothy, Doris, Linda, Hobart and Prinnis; 43 grandchildren and other extended family members.
To plant memorial trees or send flowers to the family in memory of Myrtle Eslinger, please visit our flower store.
---
Guestbook
A photo was added for Myrtle Marie Eslinger
Beeson - Morrison Funeral Directors May 18 2021 12:00 AM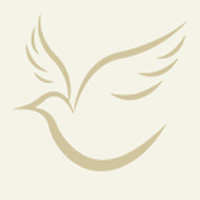 You're in my thoughts and prayers. May the Lord be your refuge and your strength, your sure Comfort in the days ahead. --Billine--
Billine Solomon Sep 4 2018 12:00 AM
Prayers to family and friends. Kermit and Myrtle were on my meals on wheels route when they were in Dumas. We were trying to figure out if we were related or not. Never did figure it out. RIP
Rabecca Eslinger Sep 3 2018 12:00 AM
So sad to lose this wonderful friend and coworker! She was a joy to know and I will never forget her laugh and smiles! Such an encourager! A last reminder of my own mom as boss of a fantastic crew in hospitality!
Terri Potter Brice Sep 3 2018 12:00 AM