Order Flowers now for guaranteed delivery before Nadine's visitation.
Nadine Milam Young
Nadine Milam Young, 82, of Sunray passed away Saturday, February 24, 2018. Graveside service are scheduled for 11:00 in the morning, Tuesday, February 27th at Lane Memorial Cemetery in Sunray, with Matt Flores, grandson of Nadine, officiating. Memorial services will follow at 2:00 in the afternoon at First Assembly of God Church in Dumas with Justin Milam, grandson of Nadine officiating, assisted by Damon Aikens, pastor of the church. Arrangements are entrusted to Morrison Funeral Directors. Nadine was born September 1, 1935 to Raymond and Virginia (Patterson) Sparks in Borger, Texas. She graduated in 1953 from Spearman High School and married Wayne Milam in September. He preceded her in death in 1986. She married Jody Young February 18, 1989 in Dumas and resided in Sunray until her death. Nadine's goal in life was to be a housewife and mother, and she was a resounding success at both. She worked for Sunray CO-OP for 19 years and owned Milam's Laundry in Sunray, for about 40 years. Nadine loved her family and was an expert seamstress who enjoyed making clothing for herself, her family and others. She taught adult education sewing classes in Dumas, during the 1960s. Nadine was an avid collector of ceramic roosters and polyester fabric. In addition to her first husband, Nadine was preceded in death by her parents. She is survived by her husband Jody of the home: daughter; Linda and Leonard Ponder of Bryan, TX; sons; Clifford and Jeannie Milam of Dumas and Allan and Aide Milam of San Angelo, TX.; and sister Joyce and Charles Hanes of Lubbock, TX. Nadine is also survived by 5 grandchildren and 9 great grandchildren.
To plant memorial trees or send flowers to the family in memory of Nadine Young, please visit our flower store.
---
Guestbook
A photo was added for Nadine Milam Young
Beeson - Morrison Funeral Directors May 18 2021 12:00 AM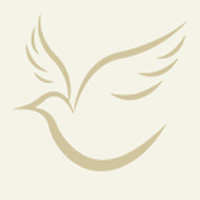 Dear Clifford and Jeanie, So sorry to hear about your Moms passing. Its so hard to lose a parent. Praying for you and your families. Love Glenna
Glenna Whitley Feb 26 2018 12:00 AM
You mom was a wonderful giving person. Sending love and hugs to you at this time.
Linda Allen Feb 25 2018 12:00 AM
Our thoughts and prayers are with you and your family. Lisa and Raymond Jones
Lisa Jones Feb 25 2018 12:00 AM
Lifting your family this week as you mourn the loss of Nadine, and prepare to celebrate her beautiful life. She was a long time friend of our family. My parents, Charles and Willa Christie, thought the world and all of her. I have sweet memories of you all. May her memory always be a blessing to you.
Janie Christie Heniford Feb 25 2018 12:00 AM
So sorry for your loss! Praying for you and your family.
Wester Lackey Feb 25 2018 12:00 AM
I am so sorry for your loss Joyce Ray.. She was always so sweet.. Prayers for all the family.
Sharion Cook Feb 25 2018 12:00 AM
Im so sorry for your loss. What a great lady. Im so glad I had the privilege of knowing her.
Doug Everett Feb 24 2018 12:00 AM