Order Flowers now for guaranteed delivery before Nedra's visitation.
Nedra Jane Hibbitts Cornelius
Nedra Jane Hibbitts Cornelius, 85 of Dumas, passed away on Sunday, September 1, 2019. Funeral services are scheduled for 2 oclock in the afternoon on Wednesday, September 4, 2019 at Temple Baptist Church with Pastor Chris Fobbs, pastor of the church, officiating. A graveside service will be conducted at 11 oclock in the morning on Thursday in Throckmorton Cemetery. Arrangements are entrusted to Morrison Funeral Directors. Nedra was born on June 8, 1934 in Throckmorton, TX to C.L. and Ida (Easter) Hibbitts. She married Jeb Cornelius on August 25, 1950 in Henrietta, OK and the couple would move to Dumas in 1964 where they made their home. Nedra had been employed as a purchasing agent for the City of Dumas. She enjoyed collecting dolls and loved her Temple Baptist Church family where she played the piano. Nedra was a member of the Xi Xi Epsilon sorority that she was also very proud of and active in. Her greatest joy was chasing her children and grandchildren in all their endeavors. Nedra was preceded in death by her parents, husband Jeb, brother Hugh Donald Hibbitts and a grandson William David Craigmiles. Nedra leaves behind her sons: Mark Anthony Cornelius of La Veta, CO, Kyle Madison Cornelius and wife Nora of Throckmorton, TX and Tag Cornelius and wife DeeEtta of Dumas, TX; grandchildren: Alison Steward, Nicole Cornelius, Amy Schmoe, Alston Cornelius and Levin Cornelius; 9 great grandchildren and a host of other family members. The family suggest with gratitude that memorials be made to Memorial Hospice, 224 E 2nd, Dumas TX 79029. The family will be at 121 Cedar.
To plant memorial trees or send flowers to the family in memory of Nedra Cornelius, please visit our flower store.
---
Guestbook
A photo was added for Nedra Jane Hibbitts Cornelius
Beeson - Morrison Funeral Directors May 18 2021 12:00 AM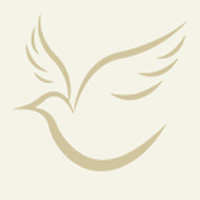 Our heart felt prayers go out for the family.
Jerry Weed of Southside Baptist Church, Borger, TX 79007 Sep 5 2019 12:00 AM
To the family: Seth & I would like to extend our most deepest sympathy in the loss of such a beautiful lady. We lived next door to Jeb and Needra for years while we raised our kids. What a kind and loving couple they were. Your family will be in our daily thoughts and prayers.
Seth & Jody Shedd of Longview, TX Sep 4 2019 12:00 AM
My sweet Aunt Nedra I know you a happy being on Jebs arm again. I have such great memories of vacations to Fun Valley CO, holidays spent at the Cornelius farm, playing in your makeup and you brushing my hair. You are a special lady and one of the kindest people I know.
Julie Cornelius Kretschmer of San Angelo Tx Sep 3 2019 12:00 AM
A candle was lit in memory of Nedra Cornelius
Julie Cornelius Kretschmer of San Angelo Tx Sep 3 2019 12:00 AM
A photo was added for Nedra Jane Hibbitts Cornelius
Nicole Cornelius of Victoria, TX Sep 3 2019 12:00 AM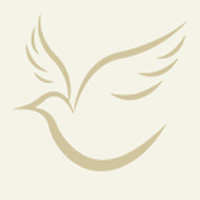 My condolences to Tony, Kyle, Tag and family members. My favorite memories of Nedra are the summers that I spent with Nedra, Jeb and the boys during the years of 1964 to 1968. I always looked forward to seeing my Aunt Nedra, or Tinsy is what we called her, during holidays and homecoming. I loved her dearly and stayed in touch almost daily on Facebook during the last few years. I will surely miss her but I rest in the assurance that I will one day see her again when I pass into GLORY.
Nancy Hibbitts Manley of Spring Branch, TX Sep 2 2019 12:00 AM
A candle was lit in memory of Nedra Cornelius
Nancy Hibbitts Manley of Spring Branch, TX Sep 2 2019 12:00 AM