Order Flowers now for guaranteed delivery before Nellie's visitation.
Nellie Stump
Nellie Stump, 97, of Dumas, passed away on Wednesday, March 22, 2017. Graveside services will be conducted at 2 o'clock in the afternoon on Monday, March 27, 2017 at Dumas Cemetery with Rev. Damon Akins, pastor of First Assembly of God, officiating. The family will receive friends from 5 o'clock until 6 o'clock in the evening on Sunday at the funeral home. Arrangements are entrusted to Morrison Funeral Directors. Nellie was born on May 27, 1919 in Hardesty, OK to Chester and Delores (Graves) Martin. She grew up in Hardesty, graduating from Hardesty High School. On June 16, 1946, she was united in marriage to Harmon Stump in Guymon, OK; he preceded her in death in 2005. The couple moved to Dumas in 1966 where they raised their family and operated One Hour Martinizing until they retired in 1982. Nellie loved flowers and had a special fondness for birds. Nellie attended Bethel Assembly of God and will be missed by her family and friends. In addition to her husband Harmon, she is preceded in death by two sisters and a brother. Nellie is survived by her daughters: Linda Brannan and husband Danny and Debra Johnson and husband Eldon all of Dumas; son: Tim Stump and wife Kay of Lake Worth; sisters: Louise Bennett of Guymon and Bernetha Jackson of Amarillo; grandchildren: Kevin Flowers, Cary Collins, Catrina Jaramillo, Nathan Johnson, Melanie Adkins, Kimberly Bryan, Shaylon Eickenloff and Stephanie Kingery; 15 great grandchildren and numerous other extended family members. The family suggests with gratitude that memorials be made to Memorial Hospice, 224 E 2nd, Dumas TX 79029 or to Memorial Nursing and Rehabilitation Center, 224 E 2nd, Dumas TX 79029. The family will be at 520 Pecan or 210 Phillips.
To plant memorial trees or send flowers to the family in memory of Nellie Stump, please visit our flower store.
---
Guestbook
A photo was added for Nellie Stump
Beeson - Morrison Funeral Directors May 18 2021 12:00 AM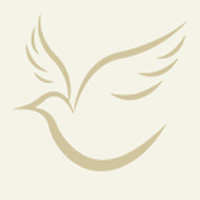 No amount if words that I have can fill the emptiness that yall have at your time of loss. Just know that yall hold a truely special place in my heart. We love you all and may you find peace in the coming days. Yall will be in our prayers!
Charles Lindsey and family Mar 26 2017 12:00 AM
Andrea & I are deeply saddened, regarding the passing of your mother, Sister Stump. We have so many wonderful memories of both your parents and thought so highly of them. They were so much an encouragement to us while we served as pastors at Bethel Assembly of God. It was always a delight to go to their business and drink coffee with them each morming. Please know your families will be in our prayers and hearts during this very difficult time. Truly God's peace will lift you above the void, pain, and sorrow you now feel. We love each of you. Neil & Andrea Unwin
Rev. Neil & Andrea Unwin Mar 24 2017 12:00 AM
We're sorry for your loss. Loved Nellie. Special memories of her in Dumas. She was a special friend. Glad are paths crossed in Dumas. Loved your family. Our love and prayers are with your family at this time.
Anthony Brooks & Julia Brooks Mar 23 2017 12:00 AM
Our prayers & thoughts are with the family at this time. God bless all & we will see her again @ the homecoming of Jesus. Love y'all.
Arvid & Shirley Smith Mar 22 2017 12:00 AM