Order Flowers now for guaranteed delivery before Nickie's visitation.
Nickie Ray Hand
On 26 April 2020, Nickie Ray Hand, loving husband and father, passed away at the age of 70 in Dumas, Texas. Nick was born on December 18, 1949, in Clovis, New Mexico, to LR Hand and Dimple (Brannon) Hand. He was raised in Friona, Texas, where he started his law enforcement career as a city police officer in 1977. He went on to graduate from the Texas Department of Public Safety Academy in October 1981 and served as a Senior Corporal State Trooper for the Texas Department of Public Safety working on the highway for almost 36 years, with assignments in Vega, Dimmitt, Claude, and Dumas. On January 23, 1999, he married his best friend and the love of his life, Deni, with whom he just celebrated 21 wonderful years. As a dedicated public servant, Nick took great pride in serving his beloved state of Texas and upon his retirement in June of 2016, he was appointed as a Texas Special Ranger. He and Deni shared a deep passion for hunting, fishing, wildlife, and the outdoors that took them on unforgettable trips to places across the country, including Colorado, South Dakota, and Alaska. On and off the highway he was best known for his no-nonsense personality, his unwavering sense of professionalism, and his wry sense of humor. Nick was preceded in death by his father, LR Hand; his mother, Dimple; and his brother, Burke. He is survived by his wife, Deni; his children, Stacey, Lynn and Kami; his sister, LeVada; and his brother, Mike. A public viewing will be held at Morrison Memorial Chapel, 1015 S. Dumas Ave, Dumas, Texas, on Monday, May 4, 2020 from 2 oclock in the afternoon until 8 oclock in the evening. A private graveside service will be held in Friona, Texas. In lieu of flowers, the family requests that a memorial donation be made in Nicks name to Tunnel2Towers.org.
To plant memorial trees or send flowers to the family in memory of Nickie Hand, please visit our flower store.
---
Guestbook
A photo was added for Nickie Ray Hand
Beeson - Morrison Funeral Directors May 18 2021 12:00 AM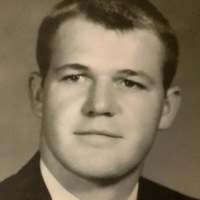 My prayers are with you during this time of sorrow. Nick was a good friend and dedicated officer. I enjoyed working with him during his service in Vega. My deepest sympathy . May God bless you with peace and comfort. Marie
Marie Davis of Vega Tx May 4 2020 12:00 AM
Deni, praying you are comforted, supported and know God's loving arms are holding you during this unimaginable time and always... may you find solace, strength and hear God's voice as you find your way forward. Much love to you, the kids and family now and always....
shannon of niceville, fl May 4 2020 12:00 AM
Nick was a good one!! Partners with our son Richard
Carolyn Waters of Hereford May 2 2020 12:00 AM
RIP Nick, I know you will be missed by many. Give Richard a hug for me and Judy and yall reminisce about the good ol days Ultimate healing and Angel wings, it doesn't get any better than that and to the fsmily left behind, I send my most sincere sympathy
Nancy Broaddus of Vega, Texas May 2 2020 12:00 AM
A candle was lit in memory of Nickie Hand
Nancy Broaddus of Vega, Texas May 2 2020 12:00 AM
I greatly appreciated my friendship with Nick and his brother Mike. God bless the family. God rest your soul Nick.
Michael Herd of 1218 FM 1086, Winters, Texas 79567 Apr 30 2020 12:00 AM
LaVada and Mike, I am so sorry about Nickies death. He was such a little boy when we were in school together. I send a big hug, lots of love, and wishes for peace and pleasant memories.
Janiece Baxter Apr 29 2020 12:00 AM
I was in Nick's chain of command at DPS for many years. I always noticed and appreciated Nick's work ethic, his honesty, and the visits that we had. When he was driving through Lubbock, he would always take time to stop at our regional office and see if anything needed to be taken to the Panhandle area. Nick very much enjoyed patrolling the highways. Deni, he always spoke about you in the highest regard. To his family, you have my deepest sympathy. May God richly bless each of you during this time of sorrow. Gary Albus, Retired Regional Director, Lubbock.
Gary Albus of Lubbock Apr 29 2020 12:00 AM
To Deni, Stacey, Lynn and Kami Our sympathies on the loss of your husband and father. May God bless each of you in the days to come. Terri Sue Cummings, Friona High School, Class of 1968
Terri Sue Zerfas of Rockwall, Texas Apr 29 2020 12:00 AM
Show More Entries