Order Flowers now for guaranteed delivery before Nicolas's visitation.
Nicolas Barajas Martinez
Nicolas Barajas Martinez, 79 of Stratford passed away on Saturday, August 18, 2018. A Funeral Mass will be celebrated at 10 o'clock in the morning on Thursday, August 23, 2018 at St. Joseph's Catholic Church. Interment will follow at Stratford Cemetery. A Rosary will be recited at 7 o'clock in the evening on Wednesday at St. Joseph's Catholic Church. Arrangements are entrusted to Morrison Funeral Directors. Nicolas was born on September 25, 1938 in Tabasco, Zacatecas, MX to Alfredo and Guadalupe (Martinez) Barajas. He had been a member of the community since 1969. On January 8, 1964, he was united in marriage to Josefina Serna. Nicholas worked for Cimarron Feeders and Stratford Feeders for over 50 years. He loved roosters and was an avid knife collector; he had an extensive knife collection. Most importantly he loved his family. He loved family get-togethers as well as cooking for family and friends. Nicolas will be dearly missed by his family and friends. Nicolas is survived by his children: Francisco Barajas and wife Leticia, Martin Barajas, Nicolas Barajas, Jr. and wife Dora Cecilia, Guadalupe Quiroz and husband Humberto, Jaime Barajas and wife Adriana, Juan Carlos Barajas and wife Norma Veronica, Jose De Jesus Barajas and Erik Granger, Jorge Vicente Barajas, and Manuel Barajas and wife Sara; grandchildren: Beatriz Alcala and husband Ulysses, Martin Barajas, Jr. and wife Ashton, Humberto Quiroz Jr., Nicolas Barajas, III and wife Mariela, Alfredo Barajas, Hugo Quiroz, Cecilia Vanessa Barajas, Marina Jasmin Barajas, Francisco Barajas, Jr., Adolfo Quiroz, Emily Ann Barajas, Jaime Alexis Barajas, Nubia Barajas, April Barajas, Itzel Guadalupe Barajas, Matthew Barajas, Sebastian Barajas, and Kamren Manuel Barajas; great-grandchildren: Isabel Alcala, Joel Barajas, Isaura Alcala, Aidan Barajas, Paulina Barajas.
To plant memorial trees or send flowers to the family in memory of Nicolas Martinez, please visit our flower store.
---
Guestbook
A photo was added for Nicolas Barajas Martinez
Beeson - Morrison Funeral Directors May 18 2021 12:00 AM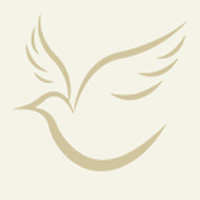 My your father Nicolas Rest in paradise And prayers to the Barajas Family
Jennifer Carrillo Aug 23 2018 12:00 AM
Im so sorry for your loss..My prayers to the family!!
Carolyn Kimbrough Aug 21 2018 12:00 AM
We will always love you Tio your sister Soccoro Barajas wishes to have seen you she loves you very much
Nancy jaimez Barajas Aug 20 2018 12:00 AM
Rest in peace. Prayers for the family.
Elida Sertuche Aug 20 2018 12:00 AM