Order Flowers now for guaranteed delivery before Norma's visitation.
Norma Jean Sherley Alexander
Norma Jean Sherley Alexander, 87 of Dumas, passed away on Saturday, February 8, 2020. A graveside service will be held at 11 o'clock in the morning on Wednesday, February 12, 2020 at the Dumas Cemetery. A memorial service will follow at 2 o'clock in the afternoon at Morrison Memorial Chapel with Brother Johnny Widener, pastor of Bible Baptist Church, officiating. Arrangements are entrusted to Morrison Funeral Directors. Norma was born on November 11, 1932 in Barstow, TX to William and Hester (Simmons) Vaught. She married Ed Sherley in September of 1970 and together the couple made their home in Dumas and owned two businesses: "7 to 11" on main street and then Eds Bait and Grocery at Lake Meredith. After Eds passing in December of 1997, she married Andy Alexander in April of 2002. The couple was very active in the VFW and Bible Baptist Church. She also loved her "Red Hatters" group, enjoyed cooking and being around her grandchildren. Norma was preceded in death by her parents, her siblings: Dorothy Vaught Acker, Pauline Srader, William Vaught, Fred Vaught, Annie Vaught and Billie Vaught Monroe; her two husbands: Ed Sherley and Andy Alexander; and her son: Darryl Fagan. Norma is survived by her children: Allen Fagan and wife Tish of Dallas, TX and Denise Norman and husband Stanley of Dumas, TX; step-son: Ron Alexander and wife Bonnie of Denison, TX; grandchildren: James Fagan, Stephanie Greenough, Darryl Gene Fagan Jr., Ryan Hunter Fagan, Paul and Sara Norman and Aliese and Brian Pellam; great grandchildren: Dalton Greenough, Gracyn May Abraham, Gunner Fagan, Gage Fagan and Graham Fagan. The family suggest with gratitude that memorials be made in Normas name to Crossroads Preschool, 212 W 1st, Dumas TX 79029 or to the Refuge, 1009 S Maddox, Dumas TX 79029.
To plant memorial trees or send flowers to the family in memory of Norma Alexander, please visit our flower store.
---
Guestbook
A photo was added for Norma Jean Sherley Alexander
Beeson - Morrison Funeral Directors May 18 2021 12:00 AM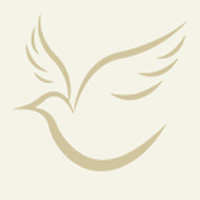 Norma Jean was always such a beautiful and kind person. I fondly remember seeing her at every Simmons family reunion at Quanah. She was my third cousin. I loved her. Im so sorry for your loss.
Jenny Close of Locust Grove, OK Feb 12 2020 12:00 AM
We love you so very much Aunt Norma Jean. We know your in Paradise visiting with all of our family who have passed away before us. This is not goodbye.. this is see you later!!!!
Mick & Peg Emanuelson of Grand Prairie Tx Feb 11 2020 12:00 AM
Ron, just wanted to let you know we are thinking about the family at this time. Would you please get in touch with us. Our phone number is 620-482-3261 Merry & Mike
Mike & Merry Weatherby of Plains, KS. Feb 10 2020 12:00 AM
SORRY FOR YOUR LOSS
TEDDY JOE STEWART of DUMAS Feb 9 2020 12:00 AM
We love you for being the greatest Aunt of all time.
Johnny & Kim Srader of North Richland Hills Feb 9 2020 12:00 AM
A candle was lit in memory of Norma Alexander
Johnny & Kim Srader of North Richland Hills Feb 9 2020 12:00 AM
So sad to hear about Normas passing. She was a beautiful person and I always called her Mama Fagan. Im sure she and Daryl are having a great time now. God bless you Alan, Denise and the entire family!
Gaylen & Linda Choate of Enid OK Feb 9 2020 12:00 AM