Order Flowers now for guaranteed delivery before Odas's visitation.
Odas Hayes, Jr.
Odas Hayes Jr., 86 of Dumas, passed away on Sunday, October 21, 2018. A memorial service will be held at 11 o'clock in the morning on Saturday, October 27, 2018 at Calvary Baptist Church. Interment will be at Fort Lyon Cemetery, 7 miles east of Las Animas Colorado on November 2, 2018 at 1 o'clock in the afternoon. Arrangements are entrusted to Morrison Funeral Directors. Odas was born on November 27, 1931 in Rocky Ford Colorado to Odas L. and Lena (Ulrey) Hayes. He grew up on the family farm, farming for his dad in the Arkansas River Valley area. He went to school at Rocky Ford and was a proud Rocky Ford High School Meloneer. He played football along with other sports. Odas enlisted in the United States Air Force on January 8, 1951 and was honorable discharged on October 15, 1953. After his time in the Air Force, he met and married the love of his life, Florence Johannes. They lived and worked in multiple locations throughout the southwest United States. They were married 64 years and loved each other deeply. Odas worked in multiple mines throughout Colorado and New Mexico. He later drove a truck for Farmland Industries out of Cheraw, Colorado and then in Sunray, TX. He went to work for Wal-Mart transportation division in 1987 and moved to New Braunfels in 1989. He retired from Wal Mart Industries, receiving the 'Million Mile' safe driver awards from both Farmland and Wal-Mart. Working for Wal-Mart was liking having another family, and he and Florence had wonderful and loving relationships with fellow drivers and their families. He retired from Wal-Mart in 1997 and they moved from New Braunfels to Canon City, Colorado. In 2007, he moved to Dumas. Odas was preceded in death by his brother: Dean Hayes; parents: Odas and Lena Hayes; sister: Delores Monesmith; grandson: Tyler Stone; great grandson: Dyson Rusher; grandson: Matthew Rusher. He is survived by his wife of 64 years, Florence, of the home; children: Bruce Hayes and wife Erika of Seattle, WA, Sandy Rusher and husband Ron of Sugar City, CO, Pam Ritter and husband Keith of Peyton, CO, Brenda Stone and husband Jody of Sunray, TX, Roy Hayes of Canon City, CO, and Jay Hayes and wife Nikki of Dumas, TX; grandchildren: Brett Rusher, Amanda Rusher, Jason Hayes, Cheryl Hayes, Marshall Hayes, David Stone, Dax Hayes and Josie Roberts; great grandchildren: Tyler Hayes, Maddox Hayes, Torin Hayes, Paisley Hayes, Barret Hayes, Ransom Turner, McKenna Turner, Callie Rusher, Kimber Stone and Remi Stone; great grandchild: Shadry Rusher. The family suggests with gratitude the memorials be made to Memorial Hospice, 224 E 2nd, Dumas TX 79029.
To plant memorial trees or send flowers to the family in memory of Odas Hayes, Jr., please visit our flower store.
---
Guestbook
A photo was added for Odas Hayes, Jr.
Beeson - Morrison Funeral Directors May 18 2021 12:00 AM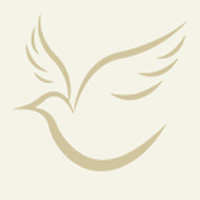 Brenda, sorry for you and your families loss. Selenda and I will not be able to attend the memorial, but know that you and your family are in our thoughts and prayers.
Morgan Hightower Oct 23 2018 12:00 AM
Hayes Family, Our deepest Sympathy, Our Thoughts are with you in this time of sorrow. We love this family. The Curtis;s
Charles Curtis Oct 23 2018 12:00 AM
We will truly miss our dear friend Odas, we love you Flo and our heart goes out to family. Great friends are a true blessing in life
Jackie &Janeane Quarles Oct 22 2018 12:00 AM
so very sorry for your loss " A LAWN MOWER SHOP "
joe Oct 22 2018 12:00 AM
Brenda so sorry for your loss. Daddys are special. Love ya Sherry
Sherry Morris McWilliams Oct 21 2018 12:00 AM
Jay, We are so sorry to hear of your dad's passing. You and your family are in our hearts and prayers.
Phill and Susan Hudson Oct 21 2018 12:00 AM
Jay, Im so sorry about your loss. You and your family are in our prayers. Jimmy and Carrie Muir
Jimmy Muir Oct 21 2018 12:00 AM