Order Flowers now for guaranteed delivery before Odelle's visitation.
Odelle McAvoy
Odelle 'Duggan' McAvoy, 92 of Dumas, passed away on Saturday, June 25, 2016. Funeral services are scheduled for 10 o'clock in the morning on Thursday, June 30, 2016 at First Baptist Church with Rev. Jerry Howe, pastor of the church, officiating. Interment will follow at Dumas Cemetery. Family will receive friends from 6 pm to 8 pm on Wednesday, June 29, 2016 at the funeral home. Arrangements are entrusted to Morrison Funeral Directors. Odelle was born on January 24, 1924 in Garner, TX, to William Howard McAvoy and Macy Jane Mason. He grew up in Mobeetie, Tx. He married Colene on August 16, 1947 in Dumas and was married for 67 years. He was also a member of the First Baptist Church. Odelle served his country in the United States Army during WWII where he stormed the beach at Normandy and later developed severe frostbite while being forced to work as a POW. Odelle was a very hard worker and had a hard time sitting still. He retired from Dumas Implement Company in 1985 after 34 years on the job. Odelle was considered the backbone of the family and always took good care of everyone. Odelle was a very loving husband, father and grandfather. He was preceded in death by parents; wife: Colene; sister: Bessie Elizabeth Gober; brother: Joseph William McAvoy; daughter: Carolyn Foster; grandson: Tim Speaker; granddaughter: Colene Speaker; great-grandsons: William Duby and Gavin Larsen. Odelle is survived by his son: Mark McAvoy and wife Kaye of Mesa, AZ; daughter: Mary Catherall and husband Paul of Dumas, TX; 10 grandchildren, 25 great grandchildren and 2 great-great grandchildren. The family suggests memorials be made to First Baptist Church, 420 S. Bliss, P.O. Box 617, Dumas, TX, 79029 or Make-A-Wish, 411 S. Fillmore, Amarillo, TX 79101. The family will be at 911 Phillips Dr.
To plant memorial trees or send flowers to the family in memory of Odelle McAvoy, please visit our flower store.
---
Guestbook
A photo was added for Odelle McAvoy
Beeson - Morrison Funeral Directors May 18 2021 12:00 AM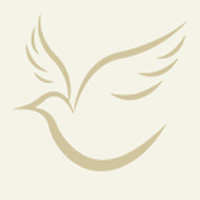 Mary, Paul and family. I am so sorry to hear of your father's passing. Both your Mom amd Father were such nice people. I have you all in my thoughts and Prayers God Bless You All.
Charlene Mendoza Jun 29 2016 12:00 AM
As far back as I can remember when my Dad and I went into the John Deere House in Dumas, Duggan was always friendly and pretty knowledgeable about any part, fitting, chain or hose for any JD implement. Long before Computers, Duggan pretty much knew where to look in the big book if he didn't first go right to it in stock. Duggan was a good guy and well thought of and helpful to everyone. He was a first rate citizen and American all the way around and Im glad I had the privilege of knowing him. He was part of that Greatest Generation. Hats off to a good guy and a job well done.
Dave McMurry Jun 29 2016 12:00 AM
My condolences to Mark, Mary and both their families for the loss of your father. I remember spending a lot of time at the McAvoy home during my years of friendship with Carolyn. Dugan and Colene were like having another set of parents to me.
Pat Finchum Oldham Jun 28 2016 12:00 AM
Mary and Paul, Our prayers are with you all during this time. May the prayers of many comfort you guys during you loss.
Jennefier Allison Jun 27 2016 12:00 AM
So sorry to hear of your loved one and my neighbor's passing away. We really cared for him and Collene. I miss getting to go see him this last 3 months. Our deepest sympathies extended to all of his family
Russell and Mawana Buller Jun 27 2016 12:00 AM