Order Flowers now for guaranteed delivery before Ollie's visitation.
Ollie Fay Milligan
Ollie Fay Milligan, 95 of Dumas, passed on Wednesday, August 12, 2020. A Graveside Service is scheduled for 10 oclock in the morning on Saturday, August 15, 2020 at Dumas Cemetery with Brent Clark officiating. Arrangements are entrusted to Morrison Funeral Directors. Ollie Fay was born on July 27, 1925 in Graham, TX. Ollie Fay had worked for Thomas Cartage in Dumas for over 30 years. Her hobbies included bowling and spending time with her nephews, nieces, great nieces and great nephews whom she spoiled and treated as her own. Ollie Fay was of Christian Faith and will be greatly missed. She was preceded in death by her parents and uncle: Harvey Stroud. Ollie is survived by her nephews whom she helped raise: Doug Milligan and wife Sheila of Dumas, TX and Michael Gary Milligan of Amarillo, TX; great nieces and nephews: Michelle Milligan Williams, husband Wade and their children: Dominic Rodriguez and Samuel Rodriguez, Stacy Ray Milligan and his children: Makayla Milligan and Andrew Dymek, Vanese Pierson, husband Jared and their children: Michael Pierson and Lacy Pierson.
To plant memorial trees or send flowers to the family in memory of Ollie Milligan, please visit our flower store.
---
Guestbook
A photo was added for Ollie Fay Milligan
Beeson - Morrison Funeral Directors May 18 2021 12:00 AM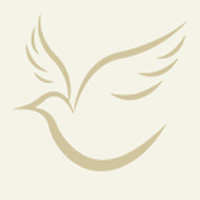 Ollie Fay Milligan was an amazingly sweet human. She was my grandmother's cousin and a part of my life when I lived in Dumas. As she lived two doors down from my grandmother when I was living with my her, we developed a strong bond. Along with my grandmother, she taught me to play Skipbo, Poker, and Dominos. When Glendora Milligan (my grandmother) and her would go to Vegas, the casinos would always lose money. She was always kind and generous and always had some candy tucked away in her kitchen (on top of the homemade candy she made every Christmas). She really loved her Mavericks and, as a Spurs fan, she would always razz me. Ollie Fay would always send me and my son a birthday card for our birthdays. We never told her it was his birthday, she just made a note in her calendar, and every year, she'd send us both a card. She was just an amazingly thoughtful person and extremely kind. I will truly miss our conversations and her love. With deepest condolences for all that knew and loved Ollie Fay Milligan, Matt Milligan
Matt Milligan of San Antonio, TX Aug 30 2020 12:00 AM
Doug and Sheila, We are sorry for your loss. Condolences to you and your family. Sincerely, Joe & Leanne
Joe and Leanne Holloway of Plainview, TX Aug 30 2020 12:00 AM
Sissy was my Dad's cousin (Kenneth Hudson) but she lived with Bertha & Devol Hudson in Mineola as a teenager so she & my dad were close. I have many memories of her visits to East Texas but I also remember riding the train with Bertha to come visit in Dumas when I was around 5 or 6. She was a very special lady. My deepest condolences. Kay Hudson Richardson, TX
Kay Hudson of Richardson Aug 15 2020 12:00 AM
I am saddened to hear of the passing of Ollie Fay but she is in a better-place than all-of-this turmoil in our-world. I so-well remember how good she was to her-family and such-good-care of Uncle Harvey. They both were precious-to-us. I well-remember Uncle Harvey starting around May 1st to remind me my Beth's-birthday was coming up on May 13th as-if-I wouldn't know that. lol Of course, I knew he was using that to remind me his was coming up then. Grieve-as-you must, not-as-others will tell you is right, wrong or indifferent. Cling tightly to our Lord's unchanging and unfailing hand as he will always be there for you. My family (Jack and Ima Jean Green) were lifetime-friends of the Milligan-family even before I knew Ollie Fay and Uncle Harvey. May God bless each-of-you in this-time of grieving and remembering.
Jackie Green Sheldon of Stillwater, Oklahoma Aug 13 2020 12:00 AM