Order Flowers now for guaranteed delivery before Orville's visitation.
Orville Wayne Copeland
Orville Wayne Copeland, 87, of Dumas, passed away on Friday, December 4, 2020 in Canyon, TX. Orville will be available for viewing Wednesday afternoon and graveside services are scheduled for 2 oclock in the afternoon on Thursday, December 10, 2020 at Northlawn Memorial Gardens with Rev. Johnny Widener, pastor of Bible Baptist Church, officiating. Arrangements are entrusted with Beeson-Morrison Funeral Directors. Orville was born to William Orville and Macle Ellen (Mauldin) Copeland on June 22, 1933. He grew up in Wellington, TX where his football career began and upon graduation in 1951, his talent took him on a 4-year scholarship to West Texas State College. While at West Texas State, he played football under Coach Frank Kimbrough. During this time, he was awarded many accolades, including being honored with selection to the prestigious West Texas "T-Club". Finishing his college career, he was hand selected for the rare honor to play in the Salad Bowl game under famous Notre Dame Coach Dan Devine. Even though football was Orvilles true passion, it should be noted that in high school, he took his team to the state championship, in baseball as their star left-handed pitcher, even being selected as an All-State pitcher. He played college baseball for 1 year as well. In 1956, he joined the Dumas Demons as a teacher and coach where he helped them celebrate 11 district championships and 2 state championships. Orville chose coaching as his career because of his love and dedication to teaching young people the art of football. Few know that Orville will live on in infamy as the original creator of the Dumas Junior High mascot, The Imp. During his first year of coaching, he met Glenda Sue Dean who he would quickly wed on May 11, 1957. Together they taught and coached countless students and had a few kids of their own. Orville maintained his love of football through retirement, eventually he spent his golden years in Amarillo, TX where he continued to root for his favorite team the Dallas Cowboys. Orville was preceded in death by his parents and a brother, Gerald Copeland. Orville is survived by his wife Glenda Copeland, of the home; sister: Doris Combs of California; children: Race Copeland of Amarillo, Tx, Sonya Womack and husband Eddie of Tulia, TX and Barry Copeland and wife Tamra of Canyon, TX; grandchildren: Brittany Payne and husband Jason of Idalou, TX, Austin Copeland and wife Kimnhu of Longview, TX, Blane Womack of San Antonio, TX, Camron Copeland of Amarillo, TX, Brennen Copeland of Canyon, TX and 3 great grandchildren To plant Memorial Trees in memory of Orville Wayne Copeland, please click here to visit our Sympathy Store.
To plant memorial trees or send flowers to the family in memory of Orville Copeland, please visit our flower store.
---
Guestbook
A photo was added for Orville Wayne Copeland
Beeson - Morrison Funeral Directors May 18 2021 12:00 AM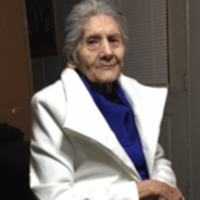 The man could punt a football a country mile. I have heard from someone that he still may hold the record for longest punt in West Texas A&M History~ don't know if that is true or not anymore~ RIP, Coach~ May God Bless~ from David McCormick, Dumas Demon, 69-71
David McCormick of Taylor, TX Dec 9 2020 12:00 AM
I always had fun playing for Coach Copeland. I was never going to start or play much, but Coach Copeland was still one of my favorites. I never knew he had such a storied athletic career as he certainly never boasted about it. RIP Coach.
Doug Ellis of Dumas Dec 9 2020 12:00 AM
Rest in peace coach. It was a joy playing for you and having you in class. Great advice you have my dad during 2 a days.
Johnny May of Amarillo Texas Dec 9 2020 12:00 AM
Enjoyed playing for Coach Copeland he taught us all about football but also how to be good men He was a great inspiration to all Dumas Demons Rest In Peace my friend
John Pendleton of Amarillo Dec 7 2020 12:00 AM
Sympathy Gift courtesy of Jan Elliott. Group of 10 Memorial Trees Planted In Loving Memory of Orville Wayne Copeland.
Jan Elliott Dec 7 2020 12:00 AM
Coach Orville Copeland was the coach I liked the best along with Coach Alvin Lynn. Would have gone to battle for those two fine men. RIP Coach I never heard any of the accolades of your high school & college career....
Randy Sullivan of Liberty,Tx Dec 7 2020 12:00 AM
Orville , was great guy to go to the coffee shop with, we had a lot fun over the years. He introduced me to the sport of stream fishing in Colorado. RSP
Harold Simmons of Dumas, Tx Dec 6 2020 12:00 AM
Our hearts and love go out to you. Orville was a dear brother in law, and a wonderful family man. He will be remembered with affection, and will be greatly missed. Love, Charlie and Carol
Charles & Carol Dean of Plano, TX Dec 6 2020 12:00 AM
Orville was a good friend!
Joel Lummus Dec 6 2020 12:00 AM
Show More Entries