Order Flowers now for guaranteed delivery before Oty's visitation.
Oty R. Scalise
Oty R. Scalise, 67 of Dumas, passed away on Saturday, August 15, 2020. Memorial services will be held at 10 oclock in the morning on Thursday, August 20, 2020 at Cornerstone Worship Center, 1111 N. Buchanan, Amarillo TX, with Pastor Joe Kirkwood, pastor of the church, officiating. Private family interment will be held at Llano Cemetery under the direction of Morrison Funeral Directors. Oty will be available from 8 oclock in the morning until 8 oclock in the evening on Wednesday at the funeral home. Oty was born on August 1, 1953 in San Antonio, TX to Otis and Rebecca (Gonzalez) Scalise. He married Karen Boyd in January of 1980 in San Angelo, TX. Oty worked for Lowes Supermarket for over 30 years, serving as Meat Market Manager and as a supervisor who would travel and help struggling stores with issues. Oty was a devoted husband, father and grandfather and absolutely adored his family, He was always the encourager and was a light to everyone he met. Faith was important to Oty and he loved to worship. He played drums for his church and for his band, Texas Hits and a Miss, as their "Italian Stallion". He was a teacher, artist and a shoulder to lean on. He was always available for a movie or a cup of coffee. Oty will be missed by all the lives he touched. Oty was preceded in death by his parents; son: Oty L. Scalise: grandson: Ace Scalise; two brothers: Joseph Scalise and Frankie Scalise and a sister Debbie Scalise. Oty is survived by his wife, Karen of the home; children: Mathew Scalise and wife Vicky of Florida, Chris Scalise of Arkansas, Rebecca Wade and husband Chris of Amarillo, TX, Bryan Scalise and wife Christy of Ft. Worth, TX, Alisa Maas and husband Josh of Pampa, TX, Rachel Flores and husband Joseph of Austin, TX; daughter in law: Melissa Scalise of Arkansas; siblings: Mary Jane Harper and husband Steve of Amarillo, TX, Louis Scalise and wife Nissa of San Angelo, TX, Johnny Scalise and wife Faye of Amarillo, TX, Theresa Ellard and husband Greg of San Antonio, TX, Imogene Harbin and husband Randy of San Angelo, TX and Phillip Dalton of Amarillo, TX; 20 grandchildren and numerous other extended family members.
To plant memorial trees or send flowers to the family in memory of Oty Scalise, please visit our flower store.
---
Guestbook
A photo was added for Oty R. Scalise
Beeson - Morrison Funeral Directors May 18 2021 12:00 AM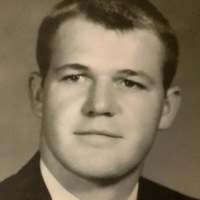 Brother Oty I adored you since I was small and the day you left was the saddest time of all. All the memories we shared have only filled my heart happiness and joy. A man of faith and wonderful brother. You are my rock ! Sister Imagene
Imagene of San Angelo Aug 20 2020 12:00 AM
Offering my most heartfelt condolences for your family . Prayers for you sweet sister. Till we meet again Oty, we will continue to run our race till we are there with the Lord and our loved ones. Love you brother, Karen Scalise
Karen Scalise of Missouri Aug 20 2020 12:00 AM
Rest in peace my dear friend till we meet again. You will be dearly missed.
Roger Denton of Amarillo Aug 19 2020 12:00 AM
Had many deep conversations with Oty while we were there fixing issues in the stores - very sad to hear this news, he will be missed dearly.
Zed Richards of Malcolm Hinkle Refrigeration Aug 19 2020 12:00 AM
A candle was lit in memory of Oty Scalise
Zed Richards of Malcolm Hinkle Refrigeration Aug 19 2020 12:00 AM
MY HEART BROKE TODAY WHEN I RECEIVED THIS TRAGIC NEWS ABOUT OTY'S PASSING. I ALWAYS ENJOYED JOKING AROUND WITH HIM IN STORE ABOUT FOOTBALL. HE LOVED THE cowboys, although I'm not sure why. HE ALWAYS TOLD ME ABOUT HIS MUSIC AND I KEPT PROMISING HIM I WOULD CATCH NEXT TIME IN AMARILLO. LOVED HIS SMILE. YOU WILL BE DEEPLY MiSSED , MY FRIEND. PRAYERS TO ALL HIS FAMILY.
Rick Weiss - Mission Foods of Amarillo Aug 19 2020 12:00 AM
A candle was lit in memory of Oty Scalise
Rick Weiss - Mission Foods of Amarillo Aug 19 2020 12:00 AM
My deepest condolences to Karen and the family at this difficult time he well be missed at church .He was a great musician at the drums .
Lori Parkerriley of Amarillo Aug 19 2020 12:00 AM
A candle was lit in memory of Oty Scalise
Lori Parkerriley of Amarillo Aug 19 2020 12:00 AM
Show More Entries