Order Flowers now for guaranteed delivery before Patricia's visitation.
Patricia Ann Parrish Black
Patricia Ann "Trisha" Parrish Black, 63, of Dumas, passed away on Monday, January 8, 2018. Memorial services are scheduled for 2 o'clock in the afternoon on Wednesday, January 10, 2018 at Morrison Memorial Chapel with Chauncey Spencer officiating. Arrangements are entrusted to Morrison Funeral Directors. Trisha was born on June 6, 1954 in Casper, Wyoming to William and Wilma (Cone) Parrish. She was well known for her great and welcoming personality while at Pak a Sak, where she worked for 20 years. Trisha was always upbeat and was a people person. She married Tommy Joe Black on May 4, 2011, in Dumas. Trisha proudly served her country in the US Navy and was of Christian faith. Her parents precede her in death. She is survived by her husband, Joe, of the home; two sons: Michael Marcotte of Dumas and Christopher Marcotte of Amarillo; daughter: Sammy Moore of Hugoton, KS; sister: Barbara Appleton; brother: Stanley Parrish; four grandchildren.
To plant memorial trees or send flowers to the family in memory of Patricia Black, please visit our flower store.
---
Guestbook
A photo was added for Patricia Ann Parrish Black
Beeson - Morrison Funeral Directors May 18 2021 12:00 AM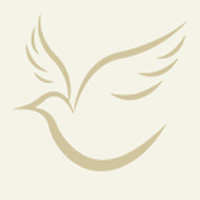 My heart is so broken. I loved her dearly. My heart goes out to you Sammy. I grew up around y'all. . Love ya girl!
Christy Anderson Jan 10 2018 12:00 AM
I have known Trish most of my life. I will miss her greatly. Deepest sympathies to the family from our home and hearts.
Cathy Holt Jan 9 2018 12:00 AM
I'm so sorry for yall's loss she was a great friend and mother inlaw
vickie Marcotte Jan 9 2018 12:00 AM
Im so sorry for your loss. She was a sweet woman. Always cool with us kids running around. You will truly be missed. Prayers and love
Jennifer ( Putman) Cool Jan 8 2018 12:00 AM
I am so saddened at your loss. You have been and continue to be in my heart and prayers. Sissi
Billine "Sissi" Jan 8 2018 12:00 AM
Just wanted you all to know Trisha brightened my day with her smiles at Pak A Sak when we were living in Dumas. I know she will be missed. Also wanted you to know she did a great job raising you and passed on some beautiful genes to you and her grandchildren. There were bumps in the road, but that is what life is about isn't it? Her story is one of a kind so I choose to believe she is still alive and I hope you do as well. Love and hugs to you and all of yours. Live life to the fullest and only dwell on the good things in life; the beautiful thoughts, clear water, cool breezes and smiles all around.
Carol Alexander Jan 8 2018 12:00 AM
So sorry for your loss. Your mom was one of the most wonderful ladies I have known. Love you guys. Praying for you.
Rachel Mauldin Jan 8 2018 12:00 AM
I am Terri's aunt so was in both Pak A Saks a lot when I lived in Dumas. Trisha always had a smile, sweet spirit and happy greeting for everyone who came in. She will truly be missed by all who goes through those doors on Dumas Avenue and First.
Jackie R. Sheldon Jan 8 2018 12:00 AM
Trisha was always so cheerful & sweet to everyone in the store... made you happy to go in. Our sincerest condolences& prayers to the family. She will definitely be missed.
Mary & Johnny Garcia Jan 8 2018 12:00 AM
Show More Entries