Order Flowers now for guaranteed delivery before Patricia's visitation.
Patricia Lane Taylor Johnson
Patricia Lane Taylor Johnson, 81 of Stratford, went home to be with her Lord and Savior November 10th, 2019. A memorial service will be held Friday, November 15th, at 2:00 pm at First Baptist Church in Stratford. Private family burial will be held in the Stratford Cemetery. The family will receive friends on Wednesday, November 13th, from 4 P.M. to 6 P.M. at Morrison Funeral Directors in Stratford. Pat was born July 27, 1938, to Alora Winn Taylor and Thomas Lester Taylor. The Taylor family settled in Sherman County in 1901. As a child living in the country, cowboys were special and Pat always played Dale Evans, the blonde girlfriend of Roy Rogers. Pat attended school first in Conlin and then to Stratford graduating high school in 1956. She attended Texas Tech University where she made lifelong friends. She married Jerry B. Johnson in January 1959 in Stratford First Baptist church. They lived in Canyon, Lubbock and then Stratford to farm and ranch. They had three children. Jerry Taylor, Sandi Lane, and Thomas Parker who all graduated from Stratford High School. Pat was very involved in her community, teaching Sunday school and singing in the choir at the First Baptist Church. She was always helping with her childrens school and community activities. She was a member of the Prospectus Study Club, Cub Scout den mother, and volunteer swim teacher. Pat enjoyed traveling, cooking and entertaining for friends new and old. With friends, she had a catering business. She also was a travel agent and planned wonderful great trips for area friends. She enjoyed spending her winters in Arizona playing golf; unless her grandkids had a sporting event. Pat leaves behind her daughter Lane Kotara, granddaughter, Landry Kotara, and grandson, Kreed Kotara all of Shallowater, Tx, her younger brother Robert Lester Taylor of Woodland Park, Co, and his special friend Candace Knickerbocker, her niece Kelli Taylor, and great niece Hannah Osowiski of Cannon City, CO. She was preceded in death by her parents, and her sons. In lieu of flowers, please make memorials to St. Judes childrens hospital. St. Jude Children's Research Hospital 501 St. Jude Place Memphis, TN 38105 https://www.stjude.org/give/memorials-and-dedications.html
To plant memorial trees or send flowers to the family in memory of Patricia Johnson, please visit our flower store.
---
Guestbook
A photo was added for Patricia Lane Taylor Johnson
Beeson - Morrison Funeral Directors May 18 2021 12:00 AM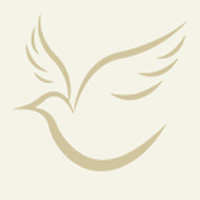 This lovely lady will be missed!
Lorree Parrella of Sun City West, AZ Nov 17 2019 12:00 AM
So sorry for your loss- so was such a sweet and kind person - I am very blessed to have known her - Prayers for your family !
Monte Eisenman of Perryton Nov 16 2019 12:00 AM
The most beautiful ladies in side and out. I love here for all the fun on the golf course we had. God bless you all. Lenita
Lenita Fryar of Big Spring Nov 14 2019 12:00 AM
Dear Lane and Bobby. I want you , and your families, to know how extraordinarily dear and precious and beloved Pat was to me ( Lucy Baskin Gerken)! I know I speak for many of my friends who were part of a small group of teens who met at Pat's house on afternoons. Supposedly we were having a ' church group' but actually she gave us lemonade and salsa and chips. Mostly she gave us an uninterrupted listening ear, unconditional love and acceptance, and wisdom of a humorous, gentle, Godly, safe, healthy, way. Never did we feel judged. Always we felt loved. She cooked special meals for us sometimes too. I think I recall pecan pralines too. She always greeted me/us with huge love and smile. I'm so thankful for her in my life!! God give you Peace
Lucy Baskin Gerken of Littleton, CO Nov 14 2019 12:00 AM
A candle was lit in memory of Patricia Johnson
Lucy Baskin Gerken of Littleton, CO Nov 14 2019 12:00 AM
Lane, My condolences to you and your family. I knew your mother many years ago when she and I both played tennis. She was the kindest, loving, and fun person. May God keep His loving arms around each and every one of you at this time.
JERRIE HOWE of AMARILLO Nov 14 2019 12:00 AM
Im so sorry to hear about Pat! She was my Sunday school teacher throughout high school! We had lots of fun talks about being teen girls, growing up and Jesus! Praying forLane!
Karen Waters Hill of Pecos, Texas Nov 13 2019 12:00 AM
So sorry, Bobby and Lane. I know you must be hurting because I am several degrees removed and I am hurting. Pat has been a part of my life forever, from when i was a little girl, admiring her looks and spirit, to when I was grown when she became a good friend to both me and my mother. I have many fond remembrances of Alora and Pat and my mom. What a bunch that was. I will always miss them.
Mary Sue Taylor Cotton of Bettendorf, Ia Nov 13 2019 12:00 AM
A candle was lit in memory of Patricia Johnson
Mary Sue Taylor Cotton of Bettendorf, Ia Nov 13 2019 12:00 AM
Show More Entries