Order Flowers now for guaranteed delivery before Patricia's visitation.
Patricia Cynthia Trejo
Patricia Cynthia Trejo, 86 of Dumas, passed away on Saturday, October 12, 2019. The funeral mass will be celebrated at 10 oclock in the morning on Tuesday, October 15, 2019 at Sts. Peter and Paul Catholic Church with Father Christopher Schwind celebrating. Interment will follow at 4 oclock in the afternoon at Morton Memorial Cemetery in Morton, TX. The rosary will be recited at 6 oclock in the evening on Monday at Morrison Memorial Chapel. Arrangements are entrusted to Morrison Funeral Directors. Patricia was born on May 23, 1933 in Colorado Springs, CO to Joe and Emma (Velasquez) Romero. She married George Trejo in May of 1954 in Raton, NM and the couple would make their home in Morton, TX. She worked for Spartan Transportation until her retirement. Patricia enjoyed crocheting and was a member of the St. Anns Catholic Church where she served as Eucharist Minister and later joined Sts. Peter and Paul Catholic Church after she moved to Dumas. She was a loving mother and grandmother and will be greatly missed. Patricia was preceded in death by her parents, husband George, daughter Delilah Gonzales, great grandson Brendan Trejo and brother, Father Joseph Romero. She is survived by her children: Patsy Vasquez and husband Higinio Jr. of Morton, TX, George M. Trejo and wife Juliana of Morton, TX, Brenda Carrillo and husband Anastacio of Morton, TX, Marleen Carrillo and husband Benito of Bledsoe, TX and Marvin Trejo and wife Lisa of Dumas, TX; siblings: Eugene Romero of Colorado Springs, CO, Robert Romero of Colorado Springs, CO, Edward Romero of Tennessee, Margaret Lujan of Colorado Springs, CO and Stephanie Mondragon of Strasburg, CO; 16 grandchildren and 28 great grandchildren.
To plant memorial trees or send flowers to the family in memory of Patricia Trejo, please visit our flower store.
---
Guestbook
A photo was added for Patricia Cynthia Trejo
Beeson - Morrison Funeral Directors May 18 2021 12:00 AM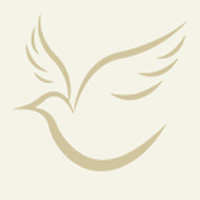 I am so sorry to hear about Pat's death. I've known her and her husband George ever since I attended St. Ann's Catholic Church. They both were such kind people and their extended family were such a blessing. May you be comforted knowing that she is at peace with our Lord.
Susan Gandy of Levelland Oct 16 2019 12:00 AM
Mrs. Trejo, a very beautiful loving and classy lady who always carried herself with respect and a very important part of our Catholic church and community in Morton she will be greatly missed by her family and friends
Cesar & Irene Duarte Mejorado of Levelland Oct 14 2019 12:00 AM
It was a privilege to know Pat. We had some great times; especially the Thanksgiving feasts and Christmas shopping extravaganzas. We certainly took it to heart 'shop 'til you drop'. I saw and experienced the great love she had for family and others. She had a heart for the Lord and I know she has already heard 'well done my good and faithful servant'. I am so grateful she is in the presence of perfect Love...until we meet again. Carol Trejo
Carol Trejo of Santa Rosa Oct 14 2019 12:00 AM
A candle was lit in memory of Patricia Trejo
Carol Trejo of Santa Rosa Oct 14 2019 12:00 AM
So sorry for your loss. Praying for the family in your time of grief. I have such fond memories of your parents. Rest easy in paradise .
Jimmy & Clausette Joyce of Morton, Tx Oct 13 2019 12:00 AM
Our condolences to you and your family. Your in our prayers
Dennis & Mary Moore of Smyer Tx Oct 12 2019 12:00 AM
A candle was lit in memory of Patricia Trejo
Dennis & Mary Moore of Smyer Tx Oct 12 2019 12:00 AM
Tia Im so sorry for your loss. My thoughts and prayers are with you and your family. I love you Tia Patsey
Fredrica Vasquez-Flores of Manhattan Kansas Oct 12 2019 12:00 AM
A candle was lit in memory of Patricia Trejo
Fredrica Vasquez-Flores of Manhattan Kansas Oct 12 2019 12:00 AM
Show More Entries