Order Flowers now for guaranteed delivery before Quentin's visitation.
Quentin Edmund Backus
Quentin Edmund Backus, 47 of Dumas, passed away on Tuesday, August 13, 2019. A Rosary is scheduled for 6 oclock in the evening on Friday, August 16, 2019 at Sts. Peter and Paul Catholic Church. Funeral Mass will be celebrated at 10 oclock in the morning on Saturday, August 17, 2019 at Sts. Peter and Paul Catholic Church with Father Taylor Elzner, as celebrant. Interment will follow at Dumas Cemetery. Arrangements are entrusted to Morrison Funeral Directors. Quentin was born on November 30, 1971 in Dumas, TX to Edmund and Sharon (Morris) Backus. He grew up in Dumas and graduated from Dumas High School in 1990. The following year, Quentin joined the United States Army as an infantryman with the 2nd Infantry Divison and separated as a Sergeant. Quentin loved to farm, hunt and load his own ammunition. He read his bible daily, was a member of the Sts. Peter and Paul Catholic Church and was a Fourth Degree Member of the Knights of Columbus. He is preceded in death by his father. Quentin is survived by his son: Deven Quentin Backus of Ft. Benning, GA; daughters: Amber Kaitlyn Backus and Brianna Monica Backus both of Germany; his mother: Sharon Backus of Amarillo, TX; sisters: Sherry Lynn Walters of Dumas, TX and Charlyn Carrithers of Amarillo, TX; numerous other extended family members. The family suggests that memorials be made to Mission 22, 1800 Blankenship Rd. Suite 128, West Linn, OR 97068.
To plant memorial trees or send flowers to the family in memory of Quentin Backus, please visit our flower store.
---
Guestbook
A photo was added for Quentin Edmund Backus
Beeson - Morrison Funeral Directors May 18 2021 12:00 AM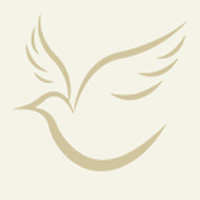 I served with Quentin in Korea. We won a USO talent contest. We sang country music (using a Karaoke Machine with the PA systems) at NCO clubs across Korea. Our parents sent us our Stetson hats, belt buckles, wranglers, ropers and awesome shirts. We partied with a lot of cool people and ate a lot of food. Quentin loved singing: 1- Ring of Fire (Song reminded Quentin of himself, Quentin had a Johnny cash style) 2- White sports coat & a Pink Carnation (his dad played that song a lot growing up and it had grown on him) 3- A love without end Amen (made him think of his parents) 4- Friends in Low places (made him think of his friends in Dumas) 5- 1000 miles from no where (made him think of an ex from high school) Quentin and I read the bible together often and he had a way of making bible study fun and humorous. Funny Story: Quentin & I got bored in Korea and we took an old trash can and shaped it like a mechanical bull using hammers, but with no mechanical parts lol, so, we improvised using four (4) trees & a bunch rope... then we recruited bunch of other soldiers to all ride and rotate pulling the ropes until each rider wiped out in the dirt. We didn't have Coors, we had to drink this Korean beer called OB beer and this strange drink called SOJU.. (we never really knew what was in that stuff).. it made you feel invincible. We had an old cassette tape player and the speaker was little, but it played a magical sound. Had a few rough moments when the tape would break and Quentin would spend hours trying to fix it. Quentin was an awesome guy. I pray for Quentin's immediate family and friends: The world was brighter place with Quentin's light in it. He would always try to cheer-up a troubled soul. To Quentin: I will see you in heaven buddy, I know they will have Coors Light, BBQ, Country music and a pool table with a blue neon light. Say hello to Elvis. See you in a few years. I am going to be traveling to Amarillo soon for business, I thought of Quentin this morning and wanted to see if we could go shoot some pool and get a Coors light and I discovered this heartbreaking news. I am just blown away. He was too young. If anyone could please email and tell me what happened, I would greatly appreciate it. Christopher Webster mind.of.cjw@gmail.com
Chris Webster of CEDAR PARK Sep 15 2019 12:00 AM
Rest In Peace my friend. I will never forget our late night to early morning talks.
Franklin Whipkey of Bowling Green, VA. Aug 24 2019 12:00 AM
Quentin You were our family for 5 years and We will always love you and miss you Until we meet again Rest in Gods peace
Jennifer , Bradley , and Cadence Franks of Dumas Aug 19 2019 12:00 AM
Man Im sorry that another friend is gone too soon , Ive known you your family my whole life my condolences and paraders for them. Quentin was younger than me but we would always say hi and shake hands, the last I saw him was a year ago and we took a moment to reminisce about some old times drinking beer etc.. Rest In Peace my friend and Gods blessings to your family. Another brother gone too soon and too young gonna miss ya man
Cyle Mitchell of Midland Tx Aug 17 2019 12:00 AM
Quentin, there are no words to express my deepest sympathies and prayers for you and your family! May you rest in peace now
Melisia Marquez of Dumas Aug 17 2019 12:00 AM
A photo was added for Quentin Edmund Backus
Debbie Beck ( Aunt Dede) of Refugio, TX Aug 16 2019 12:00 AM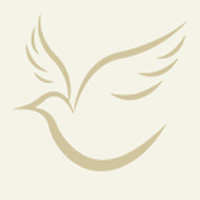 About two months ago Quentin had came to a family get together and brought a fruit salad. I told him before he left thank you for being there and hoped he had a good time. He then told me that he did have a good time and was grateful for his friends Casey,Clay for being invited. To his family,I'm very sorry for your loss and please know that you are in my prayers.
Betty Cunningham of Dumas Aug 16 2019 12:00 AM
A candle was lit in memory of Quentin Backus
Betty Cunningham of Dumas Aug 16 2019 12:00 AM