Order Flowers now for guaranteed delivery before Ralph's visitation.
Ralph Thurl Collie
Ralph Thurl Collie, 92 of Dumas, passed away on Saturday, January 26, 2019. The funeral service will be conducted at 2 o'clock in the afternoon on Thursday, January 31, 2019 at Morrison Memorial Chapel with Chaplain Joye Watson officiating. Interment will follow in Dumas Cemetery with military honors provided by American Legion Post #224 of Dumas. The family will receive friends from 6 o'clock until 7 o'clock in the evening on Wednesday at the funeral home. Arrangements are entrusted to Morrison Funeral Directors. Ralph was born on February 2, 1926 in Mount Pleasant, AR to Ross and Cuba (Bray) Collie. Ralph honorably served his country as a machine gunner in the United States Army and was actively deployed during World War II. His medals and decorations include: Bronze Star, European African Middle Eastern Campaign, World War II Medal, Republique Francaise Medal, American Campaign Medal, Army of Occupation Medal, Good Conduct Medal, Battle of the Bulge Medal, Combat Service Medal, Overseas Medal, Expert Marksmanship in Machine Gun, Rifle, Carbine, Auto Rifle, Pistol, Grenade, Mortar and Bayonet. After his service to his country, Ralph moved to Mclean Tx where he married Dale Duncan on November 29, 1947. The very next day, the family moved to Dumas and raised their family. Ralph began employment with Shamrock Oil and Gas where he worked for over 30 years until his retirement; at which time he had earned the position of Assistant Gas Plant Supervisor. Ralph would stay active remodeling and painting houses with his good friend, Mike DeBons. Ralph was a very devoted husband, father and grandfather. He was a member of the First Baptist Church and will be missed. Ralph was preceded in death by his parents; his beloved wife of 71 years, Dale Collie; children: Pamela, Terry and Dennis siblings: Delmas, Juanita, his twin Earl, Frances and Jack. Ralph leaves behind a son: Tony Collie and wife Diane of Virginia; daughter: Denise Lechner and husband Harvey of Dumas; grandchildren: Mary Collie, Dylan Collie, Daniel Collie, Stephanie Coggins and Tabor Lechner; great grandchildren: Nicole and Brandon Coggins. The family suggest in place of customary remembrances, that donations be made to The Fisher House for Veterans, 4500 S Lancaster Rd, Dallas, TX 75216 or to the donor's charity of choice. The family will be at 214 Beard.
To plant memorial trees or send flowers to the family in memory of Ralph Collie, please visit our flower store.
---
Guestbook
A photo was added for Ralph Thurl Collie
Beeson - Morrison Funeral Directors May 18 2021 12:00 AM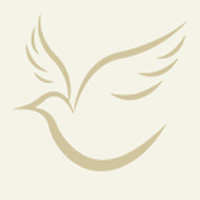 If everybody in this country was like Ralph Collie it would be a better place to live. Bobby & Linda Shipp
Bobby Shipp Jan 29 2019 12:00 AM
Denise and family, So sorry to hear about your dad. I know you have many memories to comfort you through the hard days. Justin and Cherie
Cherie Coaly Jan 28 2019 12:00 AM
So sorry for your loss . I never met him but I always heard from so many others what a good man he was and the love he had for his family . Thinking of you all and praying .
Benny & Brenda Reece Jan 28 2019 12:00 AM
Ralph was one of if not the best man that ever worked at the Shamrock plant.I had a long talk with him last Friday and always enjoyed talking with him.My thoughts and prayers are with all of the family.Ralph will be greatly missed.
Elton Ray Dean Jan 28 2019 12:00 AM
Dale was a great man who set christian examples for the younger generations.
Deana Houlette Jan 27 2019 12:00 AM
Ralph was one of the best friends any person could have. Some day we will meet again God Bless him till then.
William Byron and Barbara Carey Jan 27 2019 12:00 AM
Prayers for the Collie family. Ralph was truly one of the best men I had the chance to work with and call him my friend.
Lorren Cooper Jan 27 2019 12:00 AM