Order Flowers now for guaranteed delivery before Raquel's visitation.
Raquel Beckett
Maria Raquel "Guera" Beckett, 67 of Cactus, passed away on Saturday, January 23, 2021. Funeral services are scheduled for 2 oclock in the afternoon Tuesday, January 26, 2021 at The Door Christian Fellowship with Pastor Anthony Saaverdra, pastor of the church, officiating. Interment will follow in Dumas Cemetery under the direction of Beeson ~ Morrison Funeral Directors. Raquel was born on December 5, 1953 in San Jose De Ramos El Oro Durango, Mexico to Raul Hernandez and Maria Santos Renteria de Hernandez. While she lived in Mexico, she ran her own beauty shop. After moving to Texas, she worked at JBS for over 35 years. She was united in marriage to Arturo Beckett in 1981 in Dumas, TX; he preceded in her in death in 1999. Raquel was a very giving lady who had a heart of gold. Raquel loved her church and was a very Godly lady. She was always willing to help anyone in need and was known as an angel on earth. In addition to her husband, she was preceded in death by her parents and brother and sister, Manuel Hernandez and Velia Hernandez. Raquel is survived by her children: Imelda Avila of Wichita, KS, Victor Hugo Hernandez of Cactus, TX, Doralina Fonseca and husband Carlos of Cactus, TX and Arturo Beckett and fianc Lauren of Amarillo, TX; grandchildren: Melissa Avila, Carolina Avila, Avangele Avila, Makaya Sky Hernandez, Amber Sophia Isabella Hernandez, Victor Hernandez, Jordan Tyler Kell, Joel "Dimetrie" Gutierrez, Maria Alizzel Gutierrez, Dayshia Heaven Fonseca, Carlos Ismael Fonseca, Raquel Adela Fonseca and Carlos "Marcus" Fonseca; brothers and sisters: Consuelo Hernandez, Lidia Hernandez, Maria Del Rosario Hernandez, Josefina Salazar, Santa Navarrete, and Soledad Marin. To plant Memorial Trees in memory of Raquel Beckett, please click here to visit our Sympathy Store.
To plant memorial trees or send flowers to the family in memory of Raquel Beckett, please visit our flower store.
---
Guestbook
A photo was added for Raquel Beckett
Beeson - Morrison Funeral Directors May 18 2021 12:00 AM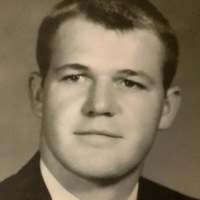 My dear friend Raquel, you will be dearly missed.. you had a heart of gold.. now your walking the streets of gold.. RIPARADISE sweetheart until we meet again DEP
Rebecca of Cactus Jan 25 2021 12:00 AM
A candle was lit in memory of Raquel Beckett
Rebecca of Cactus Jan 25 2021 12:00 AM