Order Flowers now for guaranteed delivery before Reva's visitation.
Reva Green
Reva N. Green, 58 of Dumas, died on Monday, February 11, 2019. The funeral service will be conducted at 10 o'clock in the morning on Friday, February 15, 2019 at First Street Church with Rev. Darrell Wait, pastor of First Christian Church, officiating. Interment will follow in the Dumas Cemetery. Arrangements are entrusted to Morrison Funeral Directors. Reva was born on August 1, 1960 in Cheyenne, Ok to Eugene Arthur and Oleta (McEntire) Kelley. She was united in marriage to Virgil Green on April 27, 1988 in Dumas, TX where the couple made their home. Reva was a real estate agent and was very loved amongst the real estate community. In her younger years, she loved to fish and just loved being around people. Her greatest joy was becoming a grandmother. She was of Christian Faith and will be missed by all who knew and loved her. Reva was preceded in death by her parents and a brother, Stevie Ron Kelley. Reva is survived by her husband Virgil Green of Dumas; son: Jade Green and wife Addyson of Midland; grandson: Leighton of Midland; sisters: Donna Axsom and husband Jerry of Greeley, CO, Saundra Davis and husband Larry of Duncan, OK; Darla Kelley of Dumas, TX; nephew, Shawn Shafer; nieces: Michal Logan, Alexia Jennings, Shanda Kelley and Stacy Kelley. The family suggests in lieu of customary remembrances, that memorials be made to the Harrington Cancer Center, 500 S Taylor, Suite 1060, Unit #223, Amarillo TX 79101.
To plant memorial trees or send flowers to the family in memory of Reva Green, please visit our flower store.
---
Guestbook
A candle was lit in memory of Reva Green
Paula May 13 2022 12:57 AM
A photo was added for Reva Green
Beeson - Morrison Funeral Directors May 18 2021 12:00 AM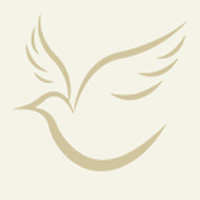 We are so sorry to hear about Revas passing. I have so many wonderful memories of Reva. She had the kindest heart of anyone I knew. I especially enjoyed working with her many years ago in Dumas. She could keep you laughing for sure. And the love she had for her son Jade I will never forget. She talked so much about him. Our thoughts and prayers are with you at this very difficult time.
Seth and Jody Shedd Feb 20 2019 12:00 AM
Darla we are so sorry for your loss.Our thoughts and prayers go ouit to you.
Ray/Diane Dean Feb 15 2019 12:00 AM
Bill and I want you to know how very sorry we are. We will remember her genuine love and friendship always. She was very special to us and so many other people as well. May GOD bring comfort to each family member. WITH DEEPEST LOVE AND SYMPATHY BILL AND IMA MCBRAYER
Ima Mcbrayer Feb 14 2019 12:00 AM
Virgil - I am so sorry to hear about Reva. She was such a nice person and so helpful during the sale of Dad's house. My prayers are with you.
Tracy Edwards Feb 14 2019 12:00 AM
Virgil & Family-- I just learned of Reva's passing. I am so sorry for your loss. Bertha Smith Gustin John
Bertha Smith Gustin Feb 14 2019 12:00 AM
Jade, My deepest condolences to you and your family. Reva had the biggest smile on her face every time I was around her and I loved visiting with her during the tennis tournaments. She will be deeply missed. Love you, Jade.
Cynthia Medina Feb 14 2019 12:00 AM
Thoughts and prayers to all of the family. She was a wonderful friend and neighbor, always a smile and kind word for all, she loved to tell about that grandson who she did get to see. God Bless to all Bobbie and Betty Spencer
Bobbie and Betty Spencer Feb 12 2019 12:00 AM
Virgil and Jade, I loved Reva , she was a very special friend. Her joyful spirit will be missed by all who knew her. I feel a personal loss and will never forget her.
Deana Feb 12 2019 12:00 AM
Show More Entries