Order Flowers now for guaranteed delivery before Ricardo's visitation.
Ricardo Garza
Ricardo 'Rick' Garza, 41, of Stratford, passed away on Tuesday, April 11, 2017. The Funeral Mass will be celebrated at 12 o'clock in the afternoon on Monday, April 17, 2017 at St Joseph's Catholic Church with Father Cesar Gomez as celebrant. Interment will follow in Stratford Cemetery under the direction of Morrison Funeral Directors. Rick was born on March 23, 1976 in Dumas TX. He grew up in Stratford and graduated from Stratford High School in 1994. He worked at TXDOT for a period of time and later worked for Brock Services in Borger. He was a member of St Joseph's Catholic Church and loved to dance in his younger years. He is preceded in death by his grandparents, father Eloy Garza and brother Jerry Garza. He is survived by a son: Kobi Garza of Stratford; mothers: Julieta Garza of Stratford and Sara Garza of Dumas; siblings: Maria Moreno of Stratford, Eloy Garza and wife Marina of Dumas, Johnny Garza and wife Sylvia of Stratford, Irma Spurlock and husband Dru of Stratford, Lupe Garza of Dalhart, Tina Garza and husband Richard Garcia of Dumas, Tino Garza and wife Janet of Stratford, Francis Tenorio and husband Don Drake Green of Amarillo and John Tenorio of Dumas; aunt Janie Rowley of Stratford; numerous cousins, nieces and nephews.
To plant memorial trees or send flowers to the family in memory of Ricardo Garza, please visit our flower store.
---
Guestbook
A photo was added for Ricardo Garza
Beeson - Morrison Funeral Directors May 18 2021 12:00 AM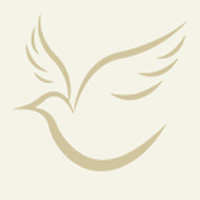 Eloy, Marina, Sara, Irma and the entire family, My most sincere condolences. It is always so difficult when a family member goes to heaven. We know in our minds that they're in a better place, but our hearts ache because we will miss them. May God's love embrace you and comfort you as you deal with all this pain. God Bless you, Lili
Lili Jimenez Apr 16 2017 12:00 AM
Rick, you touched so many of our hearts. A part of our lives will be gone forever with the thought of losing such a sweet man. It's still so hard to believe that you're gone so quickly. You will always be loved by many. You touched each person's life that had the opportunityto meet you. My heart goes out to Rick and his family and may God lift their burdens in their hours of pain and loss. See you later brother.
Hank Love II Apr 14 2017 12:00 AM
My prayers are for the whole Garza family..Rick was a good friend and I will cherish the great childhood and teenage memories we had.ricky may u rest in peace..
Lisa Jurado Apr 12 2017 12:00 AM
Our thoughts and prayers go out to Kobi and all of the Garza family. Ricky was always so kind and easy going with all of us growing up. A truly good man taken way too soon.
Kyle McAdams Apr 12 2017 12:00 AM
My most sincere condolences to the Garza family! Ricky was very special to me and my heart is broken in millions of pieces. May you rest in peace my sweetie! Till we meet again.
Gracie Fierro Apr 12 2017 12:00 AM
My best friend, My Protector, one of my favorite fellows, i just wanna say thank you so very much for being a huge part of my life. Our little circle was one of the best parts of high school. You always had the biggest heart and never did we doubt your amazing friendship. My only regret is not keeping in touch with you. You will be greatly missed by many my friend. Give my whole family a high five for me! May you rest in peace. I love you Ricky!!
Tracy Gutierrez-Copley Apr 12 2017 12:00 AM
Our thoughts and prayers with each of you during this time. May God bring you peace.
Edward & Jennifer Vigil Apr 12 2017 12:00 AM