Order Flowers now for guaranteed delivery before Rick's visitation.
Rick Stone
Rick Stone, 65, of Dumas, passed away on Tuesday, June 30, 2020. A Funeral Service is scheduled for 2 oclock in the afternoon on Monday, July 6, 2020 at Morrison Memorial Chapel. Viewing will be held on Sunday from 1 oclock in the afternoon until 8 oclock in the evening in Morrison Memorial Chapel. Cremation will follow the service. Arrangements are entrusted to Morrison Funeral Directors. Rick was born on December 17, 1954 in Dumas, TX to Norman and Estelle (Henson) Stone. He attended school in Sunray where he graduated from Sunray High School. Rick honorably served his country in the United States Army. He married Janice Blackshear in 1976 and they would raise their family in Dumas. After retiring from a career in the air conditioning and heating business, Rick devoted much of his time to softball and developed a tight softball family. He umpired in USSSA, was the Vice President of High School Softball Association, and umpired college games. Rick had a very giving heart and would help anyone in need; he cared for you no matter what. Rick loved to fish and mow with his riding lawn mower. Rick was a loving family man and will be dearly missed by all who knew and loved him. He was preceded in death by his parents; a brother: Jerry Lloyd Ellis; his stepfather: Lloyd Ellis. Rick is survived by his wife: Janice of the home; daughters: Andrea Stone and husband Christopher Gutierrez, Katelyn Stone and husband Jorge "Chino" Delarosa all of Dumas; son: Adonay Casillas of Kansas City, MO; sister: Karen Glover and husband Richard of Warner, OK; brother: Aaron Ellis and wife Pam of Holbert, OK.; grandchildren: Caidynce, Laila, Avrie, Aydn Stone, Lilliana, Noah, and Thomas all of Dumas. The family suggests memorials be made to the American Heart Association, 7272 Greenville Ave, Dallas TX 75231.
To plant memorial trees or send flowers to the family in memory of Rick Stone, please visit our flower store.
---
Guestbook
A photo was added for Rick Stone
Beeson - Morrison Funeral Directors May 18 2021 12:00 AM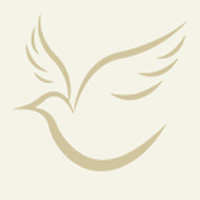 Janice - I just read this and was so sad to hear. Our prayers to you and the family.
Tracy and Stephen Edwards of Burleson, Texas Sep 18 2020 12:00 AM
So sorry for your loss, Janice. Our prayers for comfort and peace. Love, John & Sherry Robinett
Sherry Robinett of Dumas Jul 8 2020 12:00 AM
Rick Stone will be forever in our hearts and on the field. God Bless your family .
Tomas C. Medina of Carlsbad N. M. Jul 3 2020 12:00 AM
Condolences to all your family. Alot of fun to umpire with. He will be missed. Prayers go out to you all.
Lou Garcia of Albuquerque, New Mexico Jul 3 2020 12:00 AM
So sorry for yalls loss!! He was a great person so many laughs we had! Praying for some peace and healing! He will be missed
Paula Brannon Jul 3 2020 12:00 AM
Sending our love and prayers for all of you. May God bring you comfort during this time.
Lisa Owens of Amarillo Jul 2 2020 12:00 AM
Im so sorry to hear about this amazing out going loving man... rick was the best person I couldve every met. He was at almost every softball tournament, upping half my games and of course giving the team a hard time. Rick stone was the light of the field no matter what. I just seen him this past month in Lubbock, told me my sweet baby bump is the cutest. Asked where my sister Morgan was so of course I had to go and get her! Sadly we only seen him once that weekend. Prayers to the family, hes forever known
Ashleigh shelburne of Amarillo to Jul 2 2020 12:00 AM
A candle was lit in memory of Rick Stone
Ashleigh shelburne of Amarillo to Jul 2 2020 12:00 AM
So very sorry to hear the passing of our favorite ump. He always cheered on the girls and was always fair. He knew my girl by name and would always tell her Emma Maye you better do your job and not let me get hit! He was a great guy and Im glad I got to know him. Orange Crush will miss him dearly! Prayers for the whole family.
Ashley Albrecht of Roswell NM Jul 2 2020 12:00 AM
Show More Entries