Order Flowers now for guaranteed delivery before Robert's visitation.
Robert Houlette
Kenneth Robert Houlette, 73, of Dumas, passed away on Tuesday May 29, 2018, in the care of Dumas Memorial Hospice. The memorial service will be held at 2 o'clock in the afternoon on Saturday, June 2, 2018 at First Baptist Church with Vaughn Tatum, officiating. Rev. Jerry Howe and Dr. Howard Batson will be assisting. Arrangements are entrusted to Morrison Funeral Directors. Robert was born in Clovis, New Mexico on May 15, 1945 to Kenneth and Ann Houlette. He was raised in Friona before moving to Dumas in 1960 where he was a member of the 1961 and 1962 Dumas Demon State Champion Football teams. Robert also competed at the Texas State Track Meet in 1963. He then went on to play football and run track at Panhandle A&M in Goodwell, OK where he received his Bachelor's degree in Education. Robert married Deana Callihan in Springfield, Colorado on November 6, 1965. They moved to Dumas in 1967 where they raised their family. Robert retired from Mission Petroleum in 2012. Robert is preceded in death by his parents and brother-in-law, Wilbur Moore. He is survived by his wife Deana of Dumas; three children, Rex Houlette of Dumas, Deedra Lambert and husband Robby of Amarillo, and Dalea Tatum and husband Chris of Amarillo; two sisters, Lawana Moore of Amarillo and Joyce Houlette of Houston; and four grandsons, Delton Tatum and wife Jordan of Dallas, Tyler Lambert and wife Katrina, of Amarillo, Max Tatum and wife Haylee of Ft. Worth, and Jake Lambert of Amarillo. Robert was an avid golfer and could be seen many days at the coffee shop. He was passionate about donating blood at the Coffee Memorial Blood Center in Amarillo where he gave hundreds of units of blood that were typically used in pediatric transfusions. His love for his family was fierce, but his pride and joy were his grandsons. His job as PaPa was what he was most proud of. In lieu of flowers, the family asks that memorials be made to Memorial Hospice, 224 E 2nd, Dumas TX 79029.
To plant memorial trees or send flowers to the family in memory of Robert Houlette, please visit our flower store.
---
Guestbook
A photo was added for Robert Houlette
Beeson - Morrison Funeral Directors May 18 2021 12:00 AM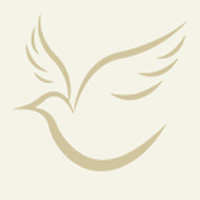 REMEMBER THE SPUDNUTS!
PAUL JONES Oct 21 2018 12:00 AM
Robert was a good guy. He was my friend. I will miss him.
Dwight Bates Jul 15 2018 12:00 AM
So many will miss this GREAT person, friend, and athlete. You and your family will remain forever in our thoughts.
Ron Driessner Jun 7 2018 12:00 AM
Broke my heart to hear the news about Robert . .we had so much fun back in high school with all our "buds" and would see him here in Amarillo every year for the "Seniors" golf tourney with Virgil . .my prayers are with you Deana and all the family in missing him and your loss . . .I pray that God gives you comfort and peace . . .
Dave Hamrick Jun 2 2018 12:00 AM
Thinking of you at this time. We are so sorry to hear this news. Love to you and your family.
Cecil and Judy Brown Jun 1 2018 12:00 AM
Deedra, so sorry for the loss of your Daddy! My prayers are with you and your family, my love always!
Sheri Garcia Jun 1 2018 12:00 AM
Deana, Rex, so sorry to hear of your loss. I didn't know Robert that well but what I knew I feel he will be greatly missed. My prayers for each of you. May the fact that you know he loved you ease the pain. God Bless you both.
Frank James May 30 2018 12:00 AM
So sorry Deana for your loss. Prayers for the family.
Allen & Rose Dean May 30 2018 12:00 AM
Im very sorry to hear this Rex, and Deedra. Youre in my thoughts and have my best wishes.
Jeff Smith May 30 2018 12:00 AM
Show More Entries