Order Flowers now for guaranteed delivery before Roberto's visitation.
Roberto Zubia
Roberto Zubia, 26 of Cactus, passed away on Friday, August 16, 2019. Funeral mass is scheduled for 10 oclock in the morning on Thursday, August 22, 2019 at Sts. Peter and Paul Catholic Church with Father Gabriel Garcia as celebrant. Interment will follow in the Dumas Cemetery. Viewing will begin at 12 o'clock in the afternoon on Wednesday with the rosary being recited at 6 oclock in the evening on Wednesday at Morrison Memorial Chapel. Arrangements are entrusted to Morrison Funeral Directors. Roberto was born on February 21, 1993 in Dumas TX to Roberto Zubia and Dora Sosa. He attended U. T. I. Diesel Tech and was employed by Bruckners as a diesel tech. Roberto was married to the love of his life, Rebecca in Dumas. Roberto loved to enjoy a cold Dos X with his friends and sing his heart out, even if he wasnt that good. His favorite times however, were going to Big R with his daughter Sofia or on date nights with Rebecca and Sofia. He was a member of Our Lady of Guadalupe Catholic Church in Cactus and will be greatly missed by his family and friends. Roberto is preceded in death by his father, Roberto Zubia Gallegos. Roberto is survived by his wife of 8 years, Rebecca of the home; daughter: Sofia of the home; mother: Dora Sosa of Juarez, Mexico; sister: Valeria Zubia of Juarez, Mexico; brothers: Manuel Rincon and Miguel Zubia, both of Cactus, TX; brother in law: Jorge Granados of Juarez, Mexico; nephew: Danny Zubia of Juarez, Mexico; niece Dennise Granados of Juarez, Mexico; and numerous other extended family members.
To plant memorial trees or send flowers to the family in memory of Roberto Zubia, please visit our flower store.
---
Guestbook
A photo was added for Roberto Zubia
Beeson - Morrison Funeral Directors May 18 2021 12:00 AM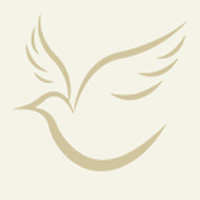 Prayers for all
David Holguin of Lubbock Aug 23 2019 12:00 AM
Deepest condolences to you and your family.
Felicia of Dumas, Tx Aug 22 2019 12:00 AM
Roberto was an extremely exceptional individual. He was a very talented and ambitious technician who was very dedicated to his family and profession. He was willing to take on any challenge and solve any problem. It was a pleasure to work with him everyday, as he was a wonderful mentor to those around him and a tremendous asset to our company. This is a tragic loss for all who knew him. May God Bless Roberto and his family. He will be missed for a very long time. Sincerely, Jay Craighead, Bruckner's Truck Sales.
Jay Craighead of Amarillo Tx Aug 21 2019 12:00 AM
Your entire family has my deepest condolences, I am truly sorry for the loss of this wonderful man. I will continue to keep all of you in my prayers. I pray God's perfect peace and strength over all of you.
Maria Gonzales of Amarillo Aug 21 2019 12:00 AM
Though we only worked together at Bruckners you were a all around great guy always a smile on your face with a positive outlook on everything you will be missed my prayers go out for you and the Zubia family may God's Blessings be with you RIP my friend
Robert Seal of Amarillo Aug 21 2019 12:00 AM
Roberto was a great guy,hard working with a good up bringing. I worked with him everyday and enjoyed talking about soccer, boxing and beer with him. He will be missed greatly .
Collin of Meyer Aug 21 2019 12:00 AM
A candle was lit in memory of Roberto Zubia
Collin of Meyer Aug 21 2019 12:00 AM
RIP, praying for the Family
Mike & linda nino of Dallas,Texas Aug 21 2019 12:00 AM
A candle was lit in memory of Roberto Zubia
Mike & linda nino of Dallas,Texas Aug 21 2019 12:00 AM
Show More Entries