Order Flowers now for guaranteed delivery before Rodella's visitation.
Rodella Kirby
Rodella Kirby, 89 of Dumas, passed away on Monday, April 2, 2018. A Graveside Service is scheduled for 3 o'clock in the afternoon on Thursday, April 5, 2018 at Dumas Cemetery with Joye Watson, Hospice Chaplain, officiating. Family will receive friends from 6 pm to 7 pm at the funeral home on Wednesday. Arrangements are entrusted to Morrison Funeral Directors. Rodella was born on May 9, 1928 in Scribner, NE to Otto and Frieda (Heyden) Mller. She was united in marriage on February 7, 1946 to J.H. Kirby in McKinney, TX; he preceded her in death in 1986. Rodella was very well loved and respected and was called 'grandma' by many. You always left her house well fed. She was of Christian Faith and will be dearly missed by all who knew her. In addition to her husband she is preceded in death by her parents and brothers and sisters. Rodella is survived by her son; David Kirby and wife Susan of Amarillo; daughter: Pam Jennings of Dumas; sister-in-laws: Mary Ann Muller, Eunice Muller both of Omaha, NE, and Janetta Montgomery of Tyler, TX; grandchildren: Jenifer Dennis of Amarillo, John Stoughton and wife Shaunda, and Melissa Stoughton all of Dumas, Timothy Stoughton of Amarillo; great-grandchildren: Tifani Kertis, Krystal Dennis, and Corey Dennis all of Amarillo, Tyler Stoughton and Madison Stoughton both of Dumas; great-great-granddaughter: Bailee Kertis of Amarillo and numerous nieces and nephews.
To plant memorial trees or send flowers to the family in memory of Rodella Kirby, please visit our flower store.
---
Guestbook
A photo was added for Rodella Kirby
Beeson - Morrison Funeral Directors May 18 2021 12:00 AM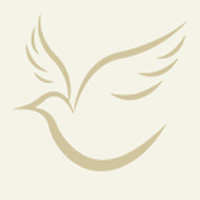 Aunt Rodella, I love you!! You are not only my Aunt, youre my friend! Im gonna miss our 2,3,4,5 hour phone conversations! Listening to all your life stories! Sharing each others life together! (A lot over the phone-TX to CA to NY). My first memory of you, which was also the first time meeting you, was in Texas 1964! You taught me, Anita how to milk a cow! I was 4 yrs old, Anita was 2 1/2. We both remembered you! I didnt see you again until 7/1997 in Fremont , NE. I was 36 yrs old. You told me I was gonna go back to CA / tell my mother/sister that this Muller Bunch was crazy. I told you that I was gonna go home and tell them, theres a whole lot more of us(Muller Bunch) than you two! Meaning, that I finally felt like I belonged somewhere! Aunt Rodella, you understood me!! When we made eye contact across the table, it was like you could read my heart/soul! I love you Aunt Rodella!! Im gonna miss you dearly here on this earth!! You are an amazing women! Dont be surprised if I talk to you late at night in Heaven! Im reluctantly following your wishes about traveling to Texas.(you know why). Say hello to the Muller Bunch! I love you!!
Bonnie Barkett Apr 3 2018 12:00 AM
We love you!! Aunt Rodella was also my best friend!
Bonnie Barkett Apr 3 2018 12:00 AM
Praying for your entire family while celebrating the life of such a beautiful lady.
Deb Thompson Apr 2 2018 12:00 AM
So sorry for your loss. Thoughts and prayers for the family. She will be missed. Heaven got an angel yesterday.
Billie Kirby Apr 2 2018 12:00 AM