Order Flowers now for guaranteed delivery before Rose's visitation.
Rose Marie Dean
Rose Marie Dean, 69 of Dumas, passed away on Friday, February 21, 2020. Funeral services are scheduled for 2 oclock in the afternoon on Tuesday, February 25, 2020 at First Street Church with Matt Matzke, pastor of the church, officiating. Interment will follow in the Dumas Cemetery under the direction of Morrison Funeral Directors. Rose was born on April 16, 1950 in Nixon, TX to George and Vernice (Brown) Ham. She married Allen Dean on January 23, 1971 in Seguin, TX and the couple would move to Sunray and eventually Dumas where they made their home. Rose worked at JBS as an accounting specialist until her retirement. Rose was very active in the Dumas Noon Lions Club where she was in charge of the Crafts Show every year and also volunteered countless hours at the Moore County Hospital Gift Shop. Rose was truly loved and will be deeply missed by her family and friends. Rose was preceded in death by her parents. Rose leaves behind her husband of 49 years, Allen of the home; daughters: Sandy Dean and husband Kelly Miller of Fritch, TX and Melissa DeSantiago and husband Jose of Amarillo, TX; grandchildren: Cassie Adams and husband Heath, Heather Lewter and husband Alan, Darren Green and wife Brittany, Justine Stuart and husband Jake and Lindsay DeSantiago; 6 great grandchildren; brother: Pat Ham and wife Tani of Washington. The family suggests with gratitude that memorial contributions be made to the donors charity of choice.
To plant memorial trees or send flowers to the family in memory of Rose Dean, please visit our flower store.
---
Guestbook
A photo was added for Rose Marie Dean
Beeson - Morrison Funeral Directors May 18 2021 12:00 AM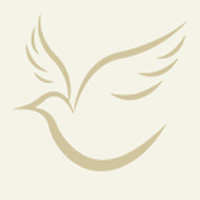 So sorry Deano
Jonesey of Dumas Feb 24 2020 12:00 AM
Allen and family, there are no words to express how much the loss of Rose will affect all of you and George and I. Rose was the sweetest, the most caring person we know. Our children, Greg and Brenda have such fond memories of Rose. Our prayers and our love go out to the whole family.
Linda Williams and George Williams of New Braunfels Feb 23 2020 12:00 AM
Rose was just Rose! You take her like she was or walk away. I never knew anyone to walk away. Everybody loves Rose! She was a terrific Lion and I enjoyed working with her when I was in Lion's Club. She always had a smile and a hello. She will be missed by all who knew her. Allen my heart breaks for you my friend what a huge hole must be in your heart. Everyone always says ' if you need me call me' but if there is anything I can do you know how to get in touch. Praying for you and your family.
Frank James of Dumas Feb 23 2020 12:00 AM
Allan we are so sorry for your loss.Our prayers and thoughts are with you.
Ray/Diane Dean of Sunray Feb 23 2020 12:00 AM
Lion Rose will be missed by many friends and her family. It was a great privilege to be able to work with Lion Rose these past years and be considered her friend. Prayers for Alan and the rest of the family during this time of grieving and adjustment. Good bye Lion Rose until we shall all meet again.
Buddy Trent or Kathy trent of Dumas Feb 22 2020 12:00 AM
Allen, I am so sorry to hear about Rose. One of the sweetest ladies Ive ever known!! I am keeping you in my thoughts and prayers!!!
Kelly Voos of Dumas, Tx Feb 22 2020 12:00 AM