Order Flowers now for guaranteed delivery before Ruben's visitation.
Ruben Medina Saenz
Ruben Medina Saenz, 75 of Dumas, passed away on Saturday, December 28, 2019. The rosary will be recited at 6 oclock in the evening on Thursday, January 2, 2020 at Morrison Memorial Chapel. The funeral mass will be celebrated at 2 oclock in the afternoon on Friday, January 3, 2020 at Sts. Peter and Paul Catholic Church with Father Gabriel Garcia as celebrant. Services are entrusted to Morrison Funeral Directors. Ruben was born on April 18, 1944 in Pearsall, TX to Andres and Jesusita Saenz. He grew up in Pearsall, TX and later graduated from Pearsall High School. Ruben served his country in the army during the Vietnam Conflict. He later married Yolanda Roel on July 3, 1969 in Pearsall and the couple would eventually move to Dumas where they made their home and raised their children. Ruben was a very athletic man in his younger years and enjoyed golf. He also had a passion for music and played the guitar and the accordion. He also loved to sing his favorite song La Bamba. Ruben was always known for having a huge smile on his face, he knew everyone in town and everyone knew him. He had a special place in his heart for his grandchildren and always made a point to go by everyday and see them until he was no longer able to due to his health. He also enjoyed drinking coffee with his older brother Pete at McDonalds, talking about anything and everything. He was a member of the St. Peter and Paul Catholic Church. Ruben was preceded in death by his parents; brothers and sisters: Pedro Saenz, Solomon Saenz, Francisca "Pancha" Obregon, Agapita Rodriguez, Ramona Salas and Gilbert Saenz. Ruben is survived by his wife of 50 years, Yolanda of the home; children: Selma Bemister and husband Barry of San Luis Obispo, CA, Sonia Adair and husband Donavin of Dumas, TX, Rueben Saenz Jr. and wife Patricia of Dumas, TX and Santa Maria Saenz of Oklahoma City, OK; brother: Robert Saenz and wife Rosario of Pearsall, TX; grandchildren: Alexis Saenz, Adriana Vasquez, Kristopher Saenz, Andrea Kiskaden, Carla Adair, Tomas Vasquez, Marisa Valdez, Luke Valdez, Naya Saenz, Jacob Saenz, Jewel Adair and Dallas Adair; 18 great grandchildren.
To plant memorial trees or send flowers to the family in memory of Ruben Saenz, please visit our flower store.
---
Guestbook
A photo was added for Ruben Medina Saenz
Beeson - Morrison Funeral Directors May 18 2021 12:00 AM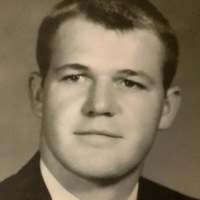 I am so sorry for the loss of my Tio. He was always so funny. Every time he visited us or we went to see him the time was filled with laughter. He and my Grandpa Pete had such a strong bond. It brings peace that they are together again. Their love for McDonald's intact. I love you all and you are always in my thoughts and prayers. - Melinda
Melinda Saenz Long of San Antonio Jan 3 2020 12:00 AM
A candle was lit in memory of Ruben Saenz
Melinda Saenz Long of San Antonio Jan 3 2020 12:00 AM
Dear Sonia, Please know that you and your mom and all of your family are in our prayers. We are sorry for your loss. May God watch over you.
Paul & Janice Encinias of Dumas Tx Jan 1 2020 12:00 AM
Prayers and condolences for all the family, may the Lord comfort you during this time.
Adolfo Cano Jr. Dec 31 2019 12:00 AM
My heart weeps with my Tia Yolanda and my cousins. I love you all. I pray that GOD cover you all in his peace beyond understanding. The thought of my Tio being in no pain and dancing on streets of gold with JESUS, Abuelita, Papi and my tia 's and tio 's who have gone before us, is such a glorious picture painted in my mind of the promises of GOD. 2 Timothy 4:7 I have fought a good fight, I have finished my course, I have kept the faith
Lisa Saenz of Waco Texas Dec 31 2019 12:00 AM