Order Flowers now for guaranteed delivery before Ruth's visitation.
Ruth Janice Long
Ruth Janice Long, 92 of Dumas, passed away on Monday, May 30, 2016. Funeral services are scheduled for 11 o'clock in the morning on Thursday June 2, 2016, at Calvary Baptist Church with Rev. Brad Foster, pastor of the church, officiating. Interment will follow in Northlawn Memorial Gardens. The family will receive friends from 6 until 8 on Wednesday at the funeral home. Arrangements are entrusted to Morrison Funeral Directors. Ruth Janice Long was born on January 20, 1924 in Sargent, NE to Fred and Ruth (Cochran) Roberts. She was married to Ray Long Sr. on September 18, 1944 in Parkerville, KS, he preceded her in death on April 16, 1987. She was an excellent cook and worked at several restaurants in Dumas. She worked at Chuck wagon, Ly'n Brag, Corral Grill. She also lived in Emporia Ks where she worked for Crawford Furniture and Hallmark Cards. Ruth loved to play Chicken foot. She loved her church and her church family and loved to sing. She also loved Church Visitation where she could get out and visit everyone. She was a member of Calvary Baptist Church. In addition to her husband, she was also preceded in death by her parents, and brothers Tom, Glen, and Fred Roberts; granddaughter: Joy Long. She is survived by her children: Ray E. Long Jr., Lewis (Ted) Long and wife Carolyn, all of Dumas, Jim Long and wife Carlene of Dimmitt, TX, Barbara Long and husband Rick of Amarillo, TX, Bobby Long and wife Karen of Seminole, TX, Pauline Long White and husband Roy of Moore, OK; 13 grandchildren and 18 great grandchildren. The family suggests memorials be made to Calvary Baptist Church. The family will be at 1009 Phillips Dr.
To plant memorial trees or send flowers to the family in memory of Ruth Long, please visit our flower store.
---
Guestbook
A photo was added for Ruth Janice Long
Beeson - Morrison Funeral Directors May 18 2021 12:00 AM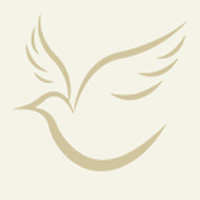 To all of Janice's family, I am sorry for your great loss. Janice was one of the sweetest and kindest people i know. She loved her family and her church family so much. I know by her testimony that she is with her Lord and Savior now. "To be absent from the body is to be present with the Lord" II Cor.5:6-8. What a blessing that we will see her again one day. I know she will be greatly missed. May the Lord be especially near to all of you at this time. I am sorry i will not be able to attend the service but i will be lifting you up in prayer. I love you Ms.Janice.
Kimberly Roberts Jun 4 2016 12:00 AM
May your memories bring your family peace and comfort in the days ahead. Respectfully, Tim & Stephanie Storey
Tim & Stephanie Storey Jun 1 2016 12:00 AM
Praying for your family and grieving with you for Janice. May God grant you peace and grace.
Joe and Ida Richardson Jun 1 2016 12:00 AM
Pauline sorry for the loss of your mother. Our thoughts and prayers are with you and your family.
Mary Kious May 31 2016 12:00 AM
We love you grandma very much! I cherish all the times we had running ramped around your house and eating your delicious food! We will miss you greatly! Love you!
Ricky and Sarah Long May 31 2016 12:00 AM
Pauline, Megan, Eric, So sorry for your loss!! It is times like this when the importance of family becomes even more clear in our lives. You all are so wonderful and loving, and I know you will be there for each other. My heart goes out to you all. Hugs and much love. Sue
Sue Hosch May 31 2016 12:00 AM
Im Praying for the family. I am sorry for you'lls loss and just know that she is not suffering any longer. I pray that God puts his love and protection on the whole family and just know it is ok to grieve however long you'll want. I love you'll and im praying for all of you'll. I Hope and Pray that God be with you'll tomorrow as you lay her to rest. Praying for you guys.
Rebecca Lawhon May 31 2016 12:00 AM