Order Flowers now for guaranteed delivery before Sandy's visitation.
Sandy Tillery
Ronald Justin 'Sandy' Tillery, 71 of Stratford, passed away on Saturday, June 17, 2017. Funeral Services are scheduled for 10 o'clock in the morning on Tuesday, June 20, 2017 at First United Methodist Church, with Rev. Steve Ulrey, officiating. Interment will follow at Stratford Cemetery. Arrangements are entrusted to Morrison Funeral Directors of Stratford. Sandy was born in Amarillo, Texas in 1946, to H.R. (Rex) and Mozelle (Brannon) Tillery. He attended school in Stratford and graduated in 1964 before attending Clarendon Junior College and then enlisting in the U.S. Army in 1966. Tillery served tours of duty in Ft. Hood Texas, Schofield Barricks in Hawaii, and in Vietnam with the 11th Brigade. In 1969, he was awarded the Bronze Star for Meritorious Achievement in Ground Operations against Hostile Forces. While in the Army, he served as Military Police with rank of Sargent. After serving his country, Sandy returned to family, friends and home in Sherman County. He worked on the farm with his dad and brothers and later farmed on Dyess land south of town. After the farms were sold off, he worked for several area businesses, all in the agriculture field. He continued truck driving though the 2016 harvest. As with most farm grown kids, Sandy was a jack-of-all-trades and loved to share his knowledge with friends, kids and grandkids. He was a lifetime member of the First United Methodist Church of Stratford. Sandy was a Past Master of the Masonic Lodge #874. He was an avid supporter of the Stratford Elks and in 2011 he proudly accepted the Fan of the Year Award from Stratford High School. He has also served as Sherman County Commissioner. He married his high school sweetheart, Ellen Dyess in Stratford on June 12, 1965. Ellen and Sandy raised three daughters. He took great pride in all the accomplishments of his kids but was especially proud of his grandkids and their athletic accolades. The Tillerys were also blessed with lifelong friends who, in younger days, spent time together on the lake and the ski slopes and in later years traveled and shared stories at coffee shop. Sandy also loved his faithful dog Chrissy. He was preceded in death by his parents, Rex and Mozelle Tillery; a brother: Greg Tillery and granddaughter: Taylor Dyess Bowman. Sandy is survived by his wife of 52 years; his daughters: Roxan Bowman and husband Cody of Ballinger, Trisha Keener and husband Mark, and Kendra Mungia and husband Bryan all of Stratford. He is also survived by grandkids: Ashley, Kyler, Klinton, Kelsie, Justin, Reed, Sterling, Kaylee, Rett, Madison, Sydney, and Rese. His great grandkids are Braylee, Ross, Kaebren, Kayzlee, Rem, Hudson, and Hayes. He was anticipating the birth of great grandchild number 8, Fitz, due in July. Sandy is also survived by two brothers: Terri Tillery and Dexter Tillery. The family suggests with gratitude memorials be made to the Taylor Dyess Bowman Memorial Scholarship, First National Bank of Ballinger, 911 Hutchings, Ballinger Texas 76821 or the First United Methodist Church of Stratford, 611 N Main, Stratford, TX 79084.
To plant memorial trees or send flowers to the family in memory of Sandy Tillery, please visit our flower store.
---
Guestbook
A photo was added for Sandy Tillery
Beeson - Morrison Funeral Directors May 18 2021 12:00 AM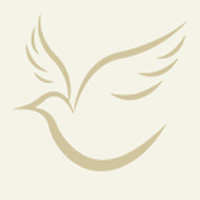 Your on your journey back home Ron but we will always have you close in our hearts and remember you not just only as a fellow Military Police professional and Vietnam veteran, but more the big ol' country boy with a matching smile.. We'll be seein' ya' Ron.. FODE, and the rest of your MP brothers from the 6th MP Co.
Joseph K. Foti ... (FODE) Aug 1 2017 12:00 AM
Ellen, We are so sorry for your loss. I didn't know Sandy like I knew you, but he must have been a wonderful man, because he made you so happy. Give our love and sympathy to Roxann and Trisha. Our prayers are with you. Buddy & Connie Comer
Connie & Buddy Comer Jun 22 2017 12:00 AM
I am so sorry for your loss. I pray peace and comfort on your family at this time.
Shawn Chamberlain Wilson Jun 19 2017 12:00 AM
He was what Stratford, Texas is all about.....kind, loving, generous, smiling and always there when he was needed. So many many wonderful memories of Sandy and Ellen that I shall cherish always. May time bring you peace and comfort. My sincerest condolences to you Sweet Neighbor Ellen Dyess....I know your heart is breaking. Much love. Sharon
Sharon Wilson Jun 19 2017 12:00 AM
Roxanne our deepest condolences to your family. Love y'all dearly. Hugs!
Jackie and Donna Shahan Jun 19 2017 12:00 AM
Ellen, we love you and the girls and their families. You are in our thoughts and prayers. Hard to believe Sandy has been given his wings and flying high! He will be missed! Steve and Linda
Linda Haynes Jun 19 2017 12:00 AM
My love to all of you during this difficult time. You are all in my thoughts and prayers . Mr. Tillery's legacy of love for his family and his life well-lived will live on for generations to come.
Peggy Fiveash Jun 18 2017 12:00 AM
I am so sorry for your loss. Sandy was a wonderful man.
Pam McReynolds Tollison Jun 18 2017 12:00 AM
To Sandy's memory and my prayers to the family. I will miss his wit especially while riding the school bus for a while.
Bryan Branham Jun 18 2017 12:00 AM
Show More Entries