Order Flowers now for guaranteed delivery before Shelly's visitation.
Shelly Ann Williamson
Shelly Ann Williamson, 45 formerly of Dumas, passed away on Friday, January 20, 2017. Memorial services will be held at 3 o'clock in the afternoon on Thursday, January 26, 2017 at Bible Baptist Church with DeWayne Gion officiating. The family will receive friends from 6 o'clock until 8 o'clock in the evening on Wednesday at the funeral home. Arrangements are entrusted to Morrison Funeral Directors. Shelly was born on March 11, 1971 in Emporia Kansas to Clark and Patricia (Meston) Wells. When Shelly was three, the family moved to Amarillo where she attended school and graduated from Randall High School. She went on to study at Texas A & M where she earned her Bachelor of Science and Master of Science Degrees in Chemical Engineering. She had been employed with Valero in Dumas and most recently in New Orleans where she served as the HSE Director. She was united in marriage to Darrell Williamson on June 12, 1993 in Amarillo. Shelly was a fun loving lady who was full of life and joy. Shelly was known to always have a smile on her face and loved being with and spending time with her family. Above all was the love she had for her granddaughter. Nothing made her happier than spending time with Hayden; she was her world. Shelly touched many lives and will be greatly missed by all who knew her. She is preceded in death by her father; maternal grandparents Orvis and Olive Meston; paternal grandparents Charles and Clydie Wells, all of Nebraska. Shelly is survived by her husband Darrell of the home; daughter Madison Mendez and husband Derek of Dumas; granddaughter Hayden of Dumas; mother Patricia Wells of Kuna, Idaho; sister Sheri Roberts and husband Jay of Amarillo; brother Clark Wells Jr. of Kuna, Idaho; niece Shasta Merrill and husband Kyle and their children Kooper and Jase; nephew Jay Roberts Jr, all of Amarillo; and numerous other extended family members. The family suggests with gratitude that memorials be made to ALS Association, 1275 K Street NW Suite 250, Washington D.C. 20005 or to American Red Cross, 431 18th Street NW, Washington D.C. 20006.
To plant memorial trees or send flowers to the family in memory of Shelly Williamson, please visit our flower store.
---
Guestbook
A photo was added for Shelly Ann Williamson
Beeson - Morrison Funeral Directors May 18 2021 12:00 AM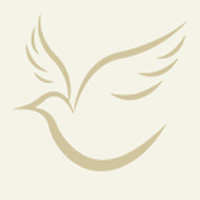 We are very sorry for the Loss of Shelly. I knew her for a short time as she recently Joined the Families Helping Families of Southeast Louisiana Board. We are praying for your continued strength and we will miss her infectious smile.
Aisha Johnson Feb 5 2017 12:00 AM
Sorry for the lost of Shelly. I never met her but her father was my cousin and I grow up with him. I am gathering family history so will add her obituaries to my data. Her father's father was my mother's brother. Again I am sorry about this sad new. Bill Hardy
Bill Hardy Jan 31 2017 12:00 AM
I offer my sincerest condolences to the family and friends of Shelly. I worked with her for many years and I always enjoyed the conversations, energy, and passion she would bring. She will truly be missed. Sincerely, Sean
Sean D. Horne Jan 25 2017 12:00 AM
Our most deepest condolences on behalf of our family. May God bless your family during this hard time. We are deeply saddened, Shelly was a great and beautiful person and we are very fortunate to have met her. Not only was she my friend from work but she was also positive and motivating! We could never keep up with her at the gym. She had a very distinct laugh that we will never forget .
Pete & Jennifer Gutierrez Jan 25 2017 12:00 AM
I first met Shelly when she was an Environmental Manager at the Valero McKee Refinery. I so enjoyed when we were able to get together at our meetings. She brought so much joy and happiness with her every where she went. She excelled at all that she did and approached every challenge with passion and vigor. She touched the hearts of many and will be missed by all. Rest in peace Shelly, you are in good hands.
Paula LaRocca Jan 25 2017 12:00 AM
Every time I saw her, see was genuinely happy, always had a smile on her face and her laughter was contagious. I will miss that. My prayer for all of her family and friends is to find as much peace as they can during this difficult and emotional time. With Love.
Renee Roberts Jan 24 2017 12:00 AM
To the Williamson family. I had the pleasure of getting to know Shelly as a workout instructor at the YMCA. Her passion for exercise and zest for life was very contagious. I'm deeply sorry for your loss. She will be greatly missed. Barbara Henry
Barbara Henry Jan 24 2017 12:00 AM
Darrell, So very sorry for your loss. A life well lived, but cut short way too soon. Our thoughts and prayers are with you. I know you've many, many wonderful memories that will sustain you.
Regina Dinga Jan 24 2017 12:00 AM
To the family of Shelly, I was so sad to hear of her passing and offer my condolences. Shelly was a great lady. She was my supervisor for some time and also my friend. You are in my prayers.
John Nichols Jan 24 2017 12:00 AM
Show More Entries