Order Flowers now for guaranteed delivery before Shirley's visitation.
Shirley McReynolds
Shirley Ann Dingler McReynolds, 84, died February 7, 2019 at Coldwater Manor in Stratford. A memorial service will be held at 2 p.m., Tuesday, February 12, 2019, at the First United Methodist Church of Stratford. Rev. John Wagoner of Amarillo will officiate; he will be assisted by Rev. Damon Stalvey of Stratford. Arrangements are by Morrison Funeral Directors of Stratford. Shirley was born December 30, 1934 to William Franklin 'Frank' and Ila Viola Mills Dingler in the New York Community of Henderson County, Texas. She graduated from Palestine High School, Palestine, Texas, in 1952 and attended Henderson County Junior College in Athens, Texas. She married David 'Dave' Thomas McReynolds on May 11, 1954 in Palestine, Texas. They moved to College Station where Dave finished and graduated from Texas A&M. After his graduation, they lived in Hearne, Rosenburg, Galveston, Friona, Richardson, then Stratford. Shirley was Co-Publisher and Society Editor of The Stratford Star in Stratford, Texas from 1962 - 1979. Her feature Cook of the Week was a popular highlight. She was a founding member of the Stratford Hospital District and helped plan Coldwater Manor. She was also a member of the Prospectus Study Club and Nu Beta Sorority. They were members of the First United Methodist Church and Shirley taught Sunday School. She also worked at Mary Allen Elementary as Mr. Galloway's secretary. Shirley, Dave and Emily moved to Dumas in 1979. They were members of the FUMC and Shirley worked at the First State Bank. She and Dave moved to Amarillo in 1989. Shirley volunteered at the Ronald McDonald Family Room and BSA Hospice. They were members of Saint Paul UMC. Activities Shirley enjoyed through the years were bowling, Square Dancing, Bridge, 42, Bunco and reading. Shirley was preceded in death by her father in 1964, her brother, Brig. General Walter J. Dingler, in 1995, a grandson, Logan Riley McReynolds, in 2008, her mother in 2009, and her husband Dave in 2011. She married Marshall Shelton on September 9, 2013 in Amarillo, Texas. They were members of Polk Street Methodist Church. He preceded her in death in 2017. Survivors include her children: son David Franklin McReynolds and his wife Charlotte of Houston, TX, son Thomas Allen McReynolds of Boise, Idaho, daughter Pamela Ann Tollison and husband Miles of Austin, TX, and daughter Emily Kay Burnsed and husband Thomas of Amarillo. She is also survived by her grandchildren Ryan McReynolds and his wife Lyndsey of Spring, Texas, Lauren Mack and her husband Justin of College Station, Texas, Diego McReynolds and his wife Tawny of Rincon, Georgia, Charlene McReynolds of Palouse, Washington, Matthew Tollison and wife Kathleen of Katy, Texas, and Haley McAllister and her husband Wylen of Austin, Texas and by great-grandchildren Taylor and Rhys McReynolds of Spring, Kendall and Kensey Mack of College Station, Payton and Emmerson Tollison of Katy, and Westin and Hadley McAllister of Austin. The family suggests memorials to the Ronald McDonald Family Room of Amarillo, the First United Methodist Church of Stratford, the Stratford Education Foundation, or Stratford Hospital District/Coldwater Manor.
To plant memorial trees or send flowers to the family in memory of Shirley McReynolds, please visit our flower store.
---
Guestbook
A photo was added for Shirley McReynolds
Beeson - Morrison Funeral Directors May 18 2021 12:00 AM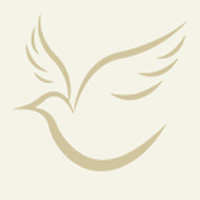 My condolences to the McReynolds family. We have the pleasure of being neighbors to David and Charlotte. We are very sorry to hear of Shirley's passing. Our thoughts and prayers are with you in your time of loss. The Gray Family
Jarred Gray Feb 11 2019 12:00 AM
Shirley was a sweet lady and very caring. It was a joy to be with her the few times that I was.
Mike Breitling Feb 10 2019 12:00 AM
I knew Dave and Shirley in Dumas, worked with Shirley in Womens' Missionary Society which is now United Methodist Women. She was faithful to bring whatever food I asked. They were great people and she will be missed as she was busy wherever she went. May God bless each and everyone of you. I am too far away for health to allow travel.
Jackie R. Sheldon Feb 9 2019 12:00 AM
A treasured memory of growing up in Stratford in the 60s was our family's friendship with the McReynolds. Shirley's smile and laughter will never be forgotten.
Alan Hargrove Feb 9 2019 12:00 AM
We enjoyed Shirley and Dave when we lived in Stratford, Texas. They were a wonderful couple. Love their family . Thoughts and prayers for loved ones left to treasure their memories. God bless you all.
Bill and Glenda Dyess Feb 9 2019 12:00 AM
I am so sorry to hear of your moms passing. I have such fond memories of her, your dad and the rest of you during your time in Dumas. My mom and your parents found kindred spirits in each other must have been a newspaper gene! You are all in my prayers.
Mary Tyler Taylor Feb 8 2019 12:00 AM
Much love and God Bless from Mark and Vicki Freeman.
Vicki Schuman Freeman Feb 7 2019 12:00 AM
Momma Shirley, I will sure miss you as you know you was like a momma to me. You brought me peace and joy and made me feel a love that only you know I didnt have with my own mother. You will be missed but we will get together again someday. Until then watch over us all especially me best friend your daughter Emily and of course all your orhers. I am happy I made Emily like me years back for if not, I would not have had the chance to know you and love you as I do. May you rest in peace and know I miss you already. Love your adopted daughter, BK Gearn.
BK Gearn Feb 7 2019 12:00 AM
So sorry to hear about your mom! She was a sweet lady. Hugs and prayers to all of you!
JAN Heiskell Feb 7 2019 12:00 AM