Order Flowers now for guaranteed delivery before Shirly's visitation.
Shirly Ann Spence
Shirly Ann Spence, 77 of Dumas, Texas, passed away on Sunday, February 12, 2017 at 8:15 a.m. The memorial service will be held at 3 o'clock in the afternoon on Thursday, February 16, 2017, at Grace Thru Faith Fellowship with Pastor Jori Buchenau, officiating. The family will receive friends from 6 o'clock until 7 o'clock pm in the evening on Wednesday the 15th, 2017, at Morrison funeral home. Arrangements are entrusted to Morrison Funeral Directors. Shirly A. Spence was born on July fourth, 1939 in Clyde, Texas to Jasper Woodrow Jennings and Lillie Pearl Appleton. She grew up in Clyde, Texas for most of her life Shirly's life took a spin and travelled to Dumas, Texas in June 1992. Shirly often said she was like Dorothy from Kansas' who travelled to the middle of nowhere! Shirly came to Dumas on a shelter transfer. What is a shelter transfer? Shirly was a resident of the Alpine shelter for victims of domestic violence. Because of Shirly's extreme situation, 'a plotted murder-suicide' against her, the Alpine shelter had to find an emergency shelter which would later land Shirly in Dumas, Texas at Safe Place, Inc. Shirly became more observant in her situation, but showed an interest in others situation. Shirly struggled for a time to find a job because she was overqualified for all positions, but most importantly because she was a victim of Domestic Violence. Safe Place offered Shirly a position in 1994 as their sole victims' advocate. Shirly took this position seriously, challenging the local law enforcement to enforce magistrate, kick out and protective orders. Shirly served on many board of directors including: The Texas Council of Family Violence, The Texas Association of Sexual Assault and always willing to testify in front of the Texas Legislators to increase funding for victims of Domestic Violence and Sexual Assault. On the local level, Shirly made her mission that Moore, Dallam, Sherman and Hartley counties received assistance when it came to victim services or shelter. In 1998, Shirly became the Executive Director of Safe Place, Inc. Shirly's mission was a 'one-stop' shop. Victims could come in for advocacy, counseling, shelter and household needs. This provided individuals with the basic essentials of shelter, food and clothing. Shirly was successful in securing funding of over 2.5 million in a 18 month capital campaign which made Safe Place a successful non-profit organization. It is to be noted that funding was hard to come by in those days. Shirly is preceded in death by her grand-parents, Claude and Lola Appleton; her mother, Lilly Pearl Fox; her uncle, Ben Appleton, her step-mom Micky Jennings and her father Jasper Woodrow Jennings with an extension of her extended family, Elidia Rivera and Jeremy Joe Rivera. She is survived by son: Bobby Spence of San Diego California: grand-daughter Heather Spence of Austin, Texas and Grandson Jeremey Spence of San Antonio, Texas. Shirly is also survived by her Awesome Best Friend, Becky Rivera and Shirly's extended family which includes Joe Rivera Jr. and wife Yetta, Albert Rivera, Cindy Valencia, nieces and nephews: Jeremy Joe Rivera, Sheila Rivera, Justin Rivera, Kassadra Rivera, Leandra Rivera, Jamie Valencia, Marcus Valencia, Stephanie Valencia and Karina Valencia. The family suggests with gratitude that memorials be made to Dumas Education Foundation, PO Box 615, Dumas, TX 79029.
To plant memorial trees or send flowers to the family in memory of Shirly Spence, please visit our flower store.
---
Guestbook
A photo was added for Shirly Ann Spence
Beeson - Morrison Funeral Directors May 18 2021 12:00 AM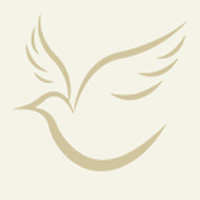 So very sorry for your loss. Shirley was an extraordinarily awesome lady. I worked with her thru the courts, and what an asset she was. On top of all that she had such a great personality. Many prayers for the family.
Cathy Burnett Feb 19 2017 12:00 AM
My dearest friend - gone to soon. The best MIL anyone could have asked for. Many loved you and many, many more will miss you. To Bobby - we had our good times and our bad, but you gave me three things I could have never dreamed of having - Heather, Jeremy and the best MIL I ever knew and loved.
Vicki Spence Feb 13 2017 12:00 AM