Order Flowers now for guaranteed delivery before Sidney's visitation.
Sidney Lee Whiteley
Sidney Lee Whiteley, 52, of Amarillo passed away on February 15, 2019. A memorial service will be held at 10 o'clock in the morning on Saturday, February 24, 2019 at the Sunray Baptist Church with Jonathan Zerby officiating. Services are by Morrison Funeral Directors. Sid was born May 9, 1966 in Odessa, TX to Don and Sandy Whiteley. Soon after the family moved to Wheeler, TX where he lived until he graduated from Wheeler High School. After High school he attended West Texas State University in Canyon where he received his BS in Education. He would later earn his M.ED. in Educational Admin. He married Tammy DeBose in May of 1986 and to this union was born a son, Matthew, and a daughter, Kyndall. Following college, Sid took his first teaching job in Friona, TX where he taught math and coached at the junior high. After 10 years in Friona, the family moved to Shamrock where Sid taught and coached and finally to Sunray where he taught math, coached, was JH principal, and eventually HS principal. He served Sunray ISD for 17 years. He was proceeded in death by his parents. Sid is survived by children: Matthew Whiteley and wife Brittany of Spearman, TX and Kyndall Jones and husband Derrick of Sunray, TX; Mother of his children, Tammy Whiteley; Grandchildren: Parker Whiteley and Knox, Scout, and Huck Jones; Brother: Shane Whiteley and wife Starla and children Shaylyn and Shad of Spearman, TX; Stepmom: Wanda Whiteley of Amarillo, TX; step-brother James Allison and wife Kim of Houston, TX; Step-sisters: Krista Halford and husband James of Amarillo, TX and Kayla Allison of Amarillo, TX. In lieu of flowers, the family asks that memorials be made to Sunray Circle of Friends, PO Box 1002, Sunray, TX 79086.
To plant memorial trees or send flowers to the family in memory of Sidney Whiteley, please visit our flower store.
---
Guestbook
A photo was added for Sidney Lee Whiteley
Beeson - Morrison Funeral Directors May 18 2021 12:00 AM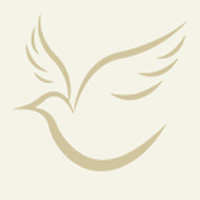 Matt, Kyndall,, Tammy & family, My heart is sick. I do believe Sidley (my nick-name for him, was searching for help. I appreciate you all for loving him and caring about him and trying to help him. I know without a doubt that he loved ALL of you. My thoughts & prayers are and have been and will continue. I really got acquainted with Sidley when he was a Junior High Principal. I heard many of his hillarious stories -- OMG -- the girls in a fight and him in the middle -- I'd have him re-tell that story. He told me once, "How many times have you heard that story." This is one of many. Then when he was in Houston after heart surgery -- we would call and talk to him -- when he came back I was asking if he could hear his heart -- He said that Matt said, "Dad, I hear your heart". He said put you head on my chest and listen. Of course, many of us kept goodies in our desks in case his blood sugar was low. He had many, many, many friends -- and he was a true friend! I could go on and on. Even though Sidley had problems, he was a good person. I know without a doubt he loved his family and kids he taught and coached. I feel blessed to have known him. He was a thoughtful, caring and a loving person. He will be missed! I believe with all my heart, Sid is in God's care. He has no more worries or struggles. God said, Sidley, come on Home, you've had enough. Heaven is getting sweeter and sweeter. Love and many blessings, Rhonda Brewster
Rhonda Brewster Feb 22 2019 12:00 AM
Sidney, you were a one of a kind brother, a great friend and true confidant to everyone's life you touched. I love you Brother.
Buddy Whiteley Feb 20 2019 12:00 AM
Thinking and praying for your family!! Cling tight to the wonderful memories.
Ashley Smiley Gutierrez Feb 18 2019 12:00 AM
He was a great math teacher... he always explained it and helped me. He will be missed.
Amanda Martinez (Wilson) Feb 18 2019 12:00 AM
Sid always made me feel so welcome and so loved every time I saw him when I worked in Sunray. He had the greatest smile, the cutest sense of humor, and the kindest heart. My memories of any time I spent with Sid are filled with giggles and respect.
Julie Logsdon Feb 18 2019 12:00 AM
I am so sorry to hear of Sid's passing. Many fond memories of family reunions and time in Wheeler. Love to all of the family.
Karla Abernethy Thetford Feb 18 2019 12:00 AM
I am so incredibly sorry. Many prayers and lots of love sent to each of you.
Krystle Perkins-Potts Feb 18 2019 12:00 AM
I had the opportunity to be taught and sometimes coached by Coach Whitely during his time in Friona, Texas. He was a wonderful teacher and coach that always showed his excitement for teaching in and outside of the classroom. He will be greatly missed.
Monica Davis Garcia Feb 18 2019 12:00 AM
Coach Whiteley was one of my favorite teachers. He will be dearly missed. Prayers for his family.
Liz Guerra Feb 18 2019 12:00 AM
Show More Entries